Christmas Presents for Nerds: 2016 gaming gift guide
|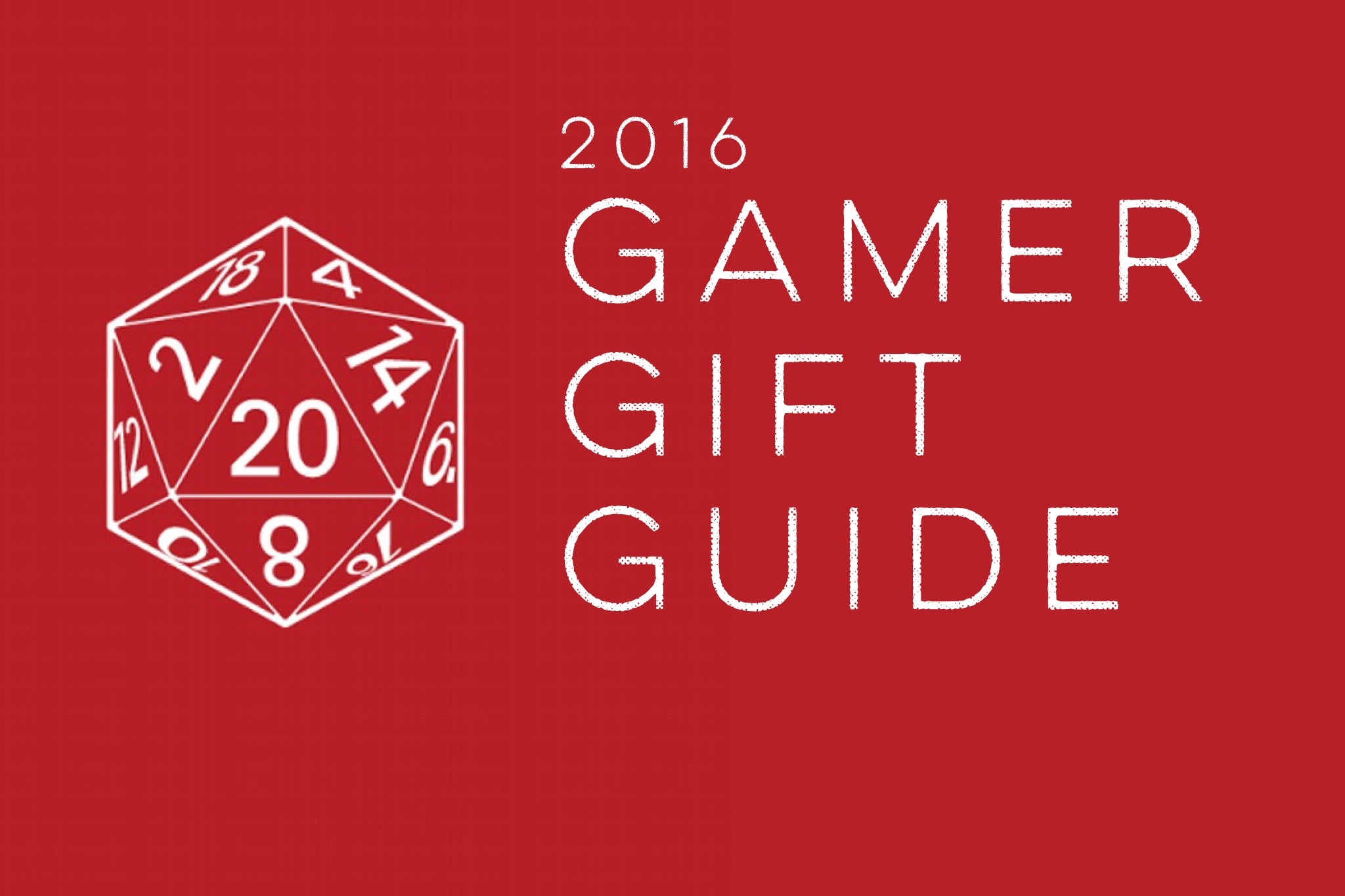 Got a gamer on your list?
We can help.
We've played, purchased and reviewed tons of games and gaming-related items (think T-shirts, books, bags, custom mouse pads, and everything else), and we have some ideas.
For Crit For Brains' 2016 holiday gaming gift guide, we threw together a list of items from things we reviewed, saw, played, heard about and drooled over. Some things came after some people looked at Fileproto.com and remembred all the old games they used to play, whilst others are more modern.
Yes, we even pored over some of the most popular Reddit Suggestions to discover the latest gaming and technology must-haves.
As you can imagine, our list is going to be a lengthy one.
Get into it…
---
A quick note: You can support Crit For Brains by shopping at Amazon via this link. Anything you buy (even if it's not game-related) generates a small kickback that helps us run this blog. Thanks for your support!
---
Buy a new console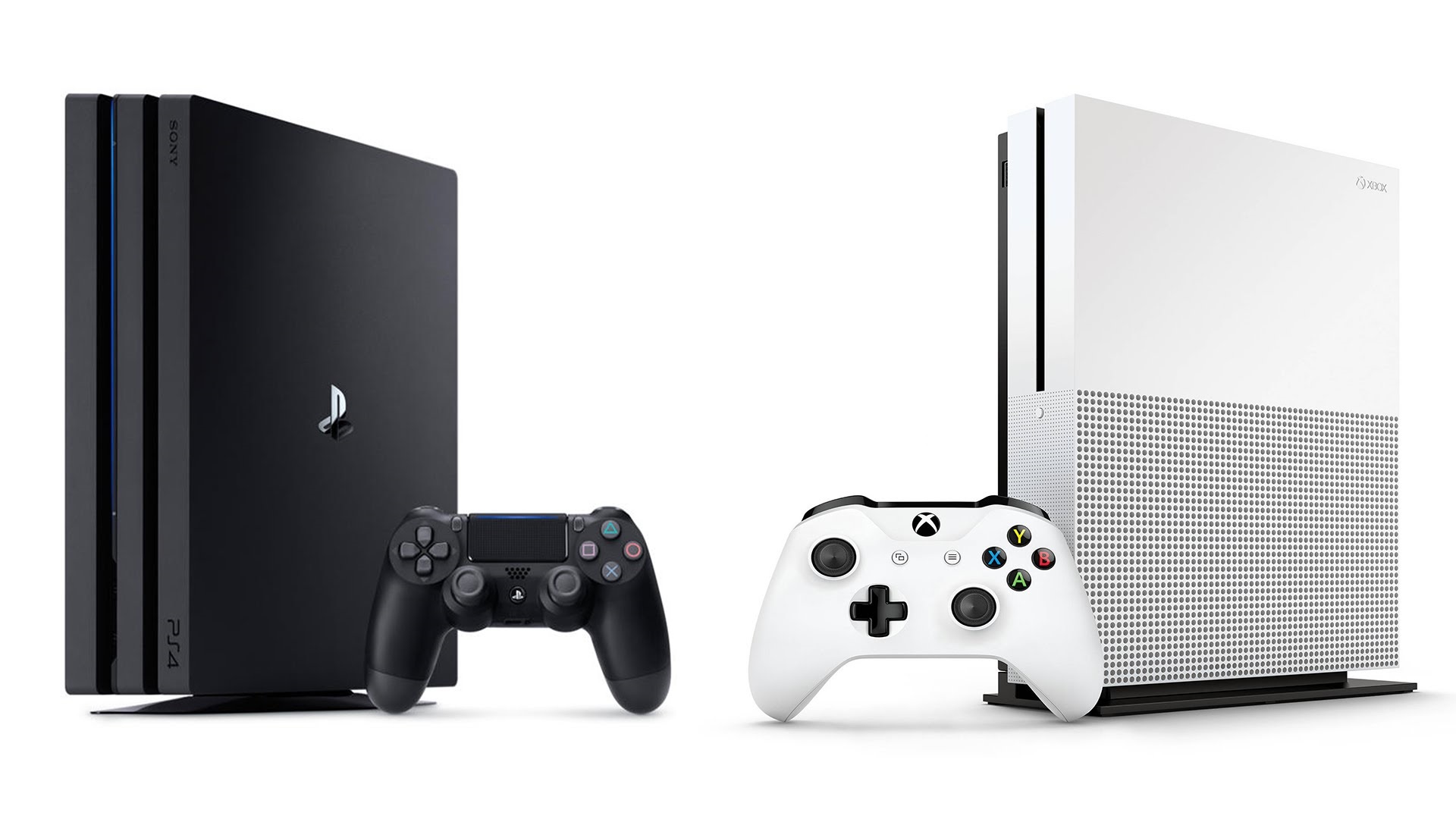 There are so many excellent games out right now, and both major consoles have brand new boxes for you to check out. The Xbox One S is a revised version of the hardware that's smaller and without that pesky power brick. It also supports 4K and HDR. Then there's the PS4 Pro, which also has 4K and a better time handling PlayStation VR. Both are pretty beefy machines. Buy an Xbox One S or a PlayStation 4 Pro from Amazon. Are you a fan of the Xbox One? If so, there is a high chance you might have played Fallout 4. Fallout 4 is a hugely popular game that allows players to explore a post-apocalyptic world. Looking for ways to enhance your Fallout 4 gaming experience? Check out this hacking guide for some tips and tricks to help you open doors, gain access to stashes, control enemy defense systems, and more.
---
D&D sourcebooks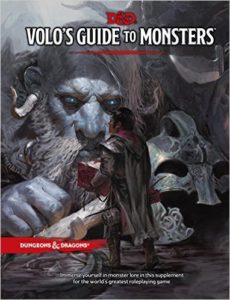 This year, Dungeons & Dragons released a trio of hardcover books: the adventures Curse of Strahd and Storm King's Thunder and the Monster Manual-esque Volo's Guide to Monsters. Strahd is great fun, especially if you like horror. Storm King's Thunder is a grand adventure fighting hordes of giants (and with some great dungeon crawls). And Volo's Guide is a great book for players (new playable races) and DMs (detailed information on monster types and more than 100 new monster stats).
Buy Curse of Strahd, Storm King's Thunder and Volo's Guide to Monsters from Amazon.
---
Dungeon Crate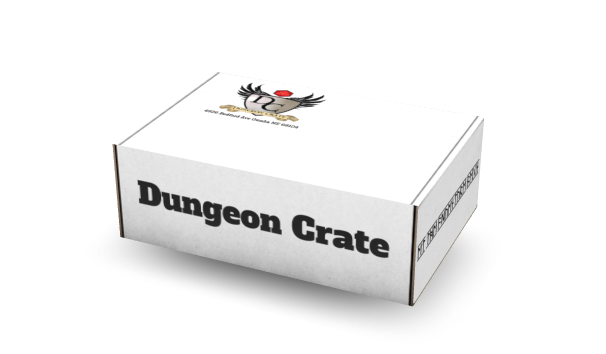 Our pals at Dungeon Crate offer a pretty sweet service: A monthly box of gaming stuff including miniatures, maps, coins, dice, bases, tokens and adventures – all delivered to your door. You can get someone a monthly plan (anywhere from 1 month to a full year) or get their Adventure Vault, a sample box that features pieces randomly selected from the regular monthly box. Subscribe or get an Adventure Vault from Dungeon Crate.
---
Adventures in Middle-Earth Player's Guide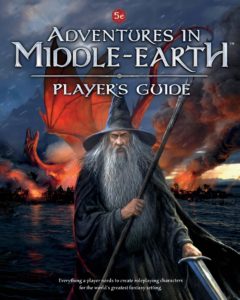 This is the book for you if your D&D adventures aren't enough like Lord of the Rings. This ruleset takes the base rules from 5th edition and tailors them to Middle-Earth with new classes, backgrounds, equipment and cultures directly from Tolkien's epic. Buy Adventures in Middle-Earth: Player's Guide from Amazon.
---
Warmachine/Hordes Two-Player Battle Boxes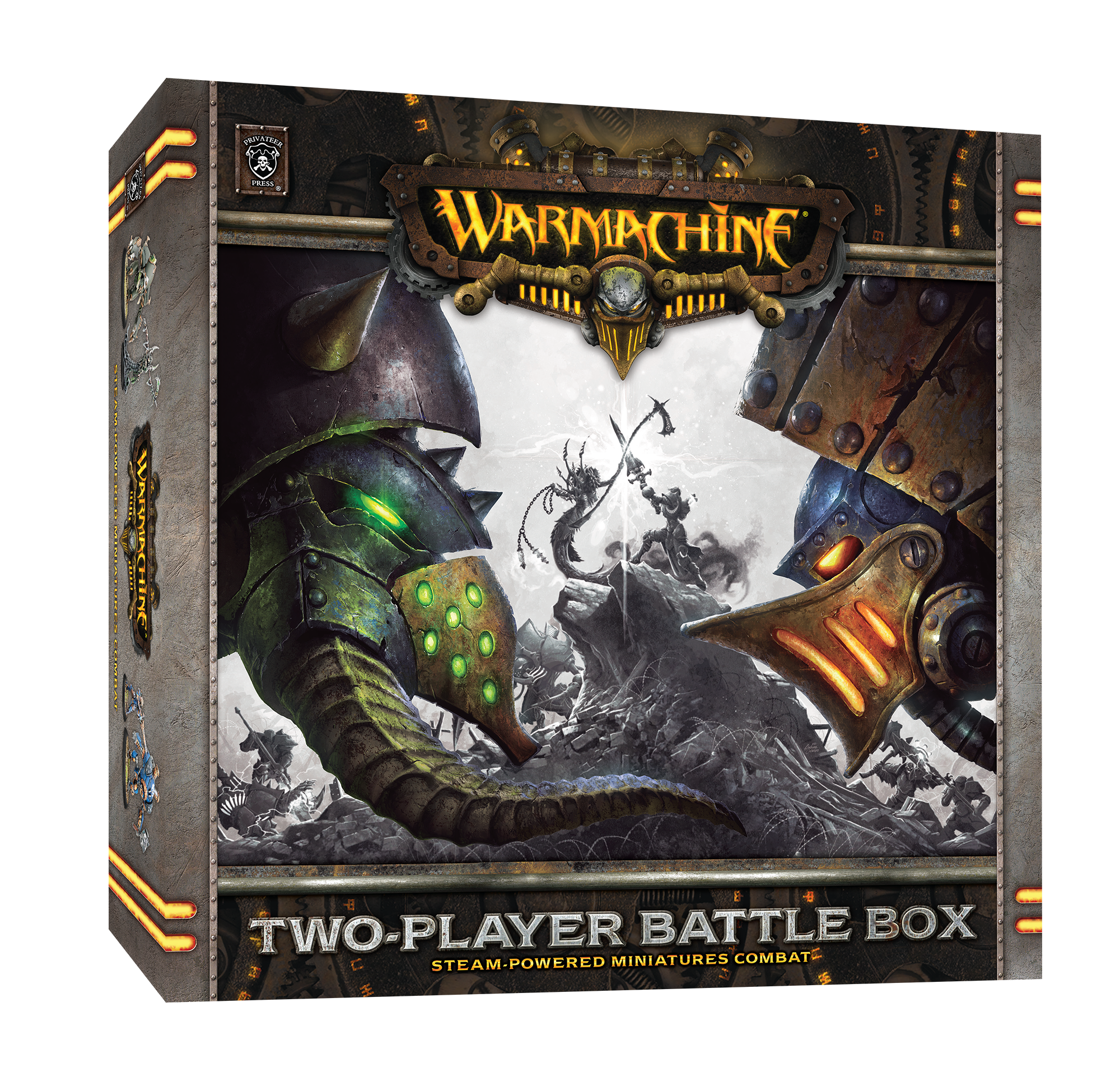 Looking to get into wargaming? Get in here. The Warmachine and Hordes starter boxes each offer two full armies and the system's new Mark 3 rules. It's also a helluva deal. We reviewed our box and loooooved it. Buy it from Amazon.
---
TMNT: Shadows of the Past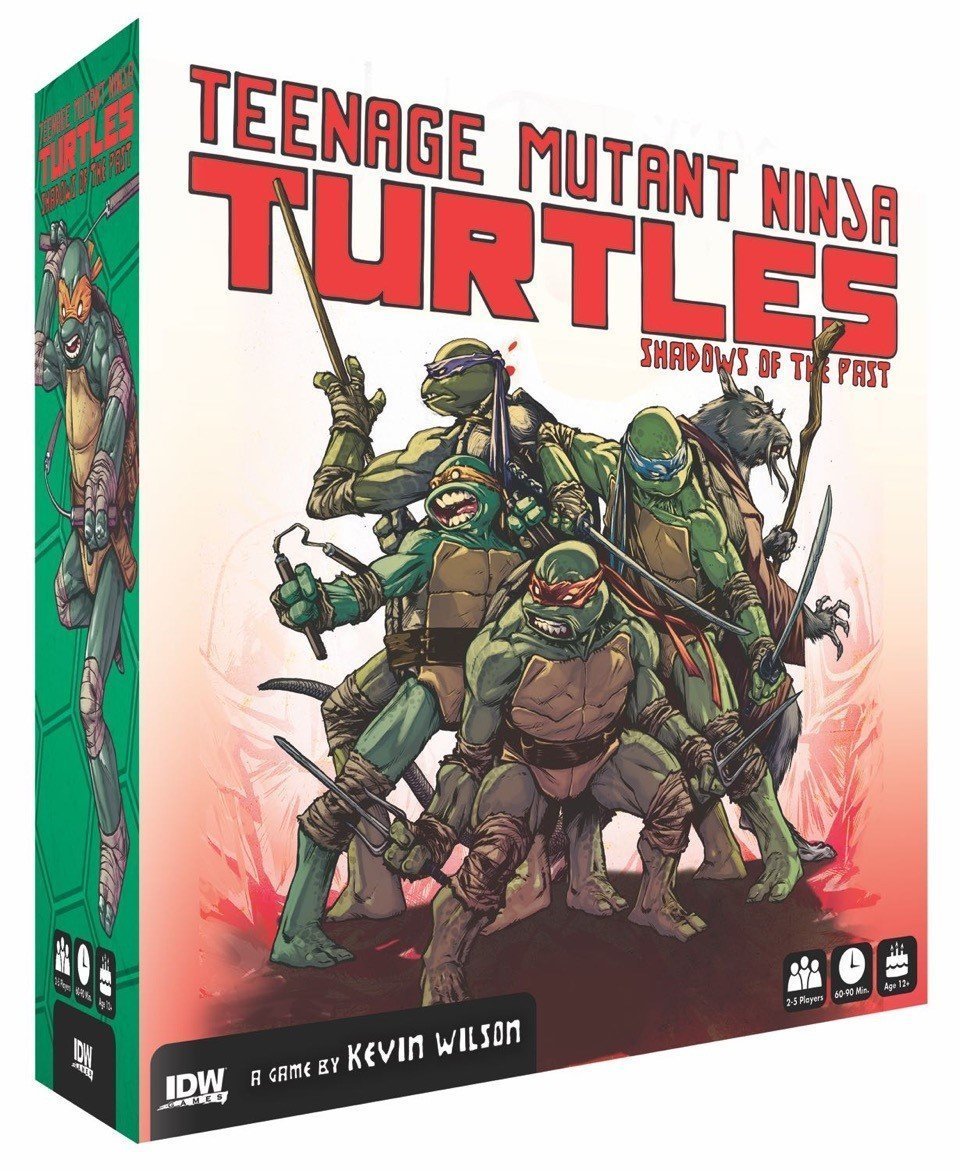 We've been drooling over this game since it's Kickstarter. This miniatures combat board game featuring the Teenage Mutant Ninja Turtles features stories and artwork from the excellent IDW comics series. It comes with tons of minis as well as map tiles, dice and all that kind of fun stuff. We want one. Buy TMNT: Shadows of the Past from Amazon.
---
NES Classic Edition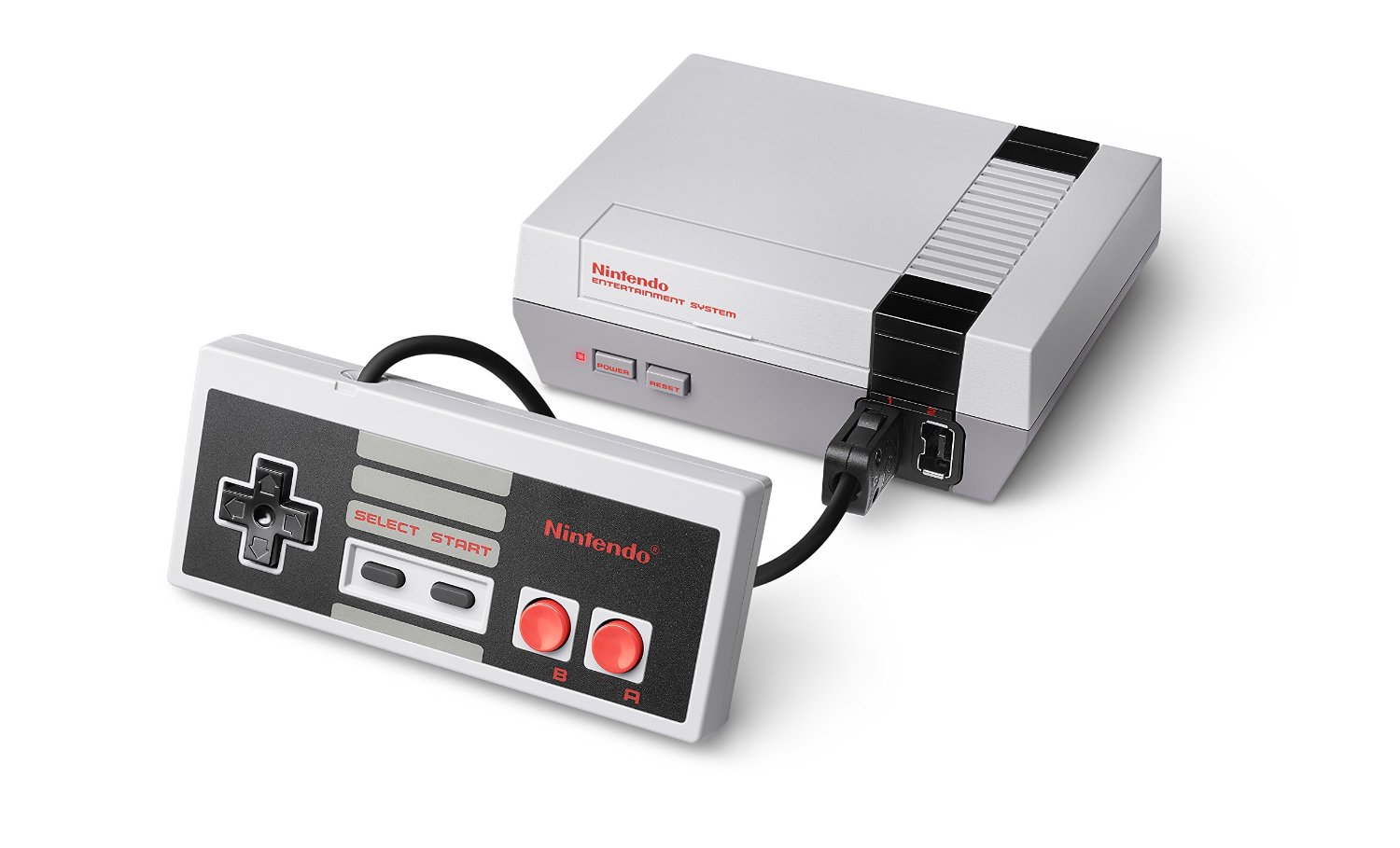 This has to be the hottest gaming item of the season. The tiny replication of the original NES comes with a controller, an HDMI cable and 30 built-in games including Metroid, the Super Mario Bros. trilogy, Final Fantasy, The Legend of Zelda, Punch-Out!!, Tecmo Bowl and a bunch of other classics. Buy it from Amazon.
---
Stranger Things soundtrack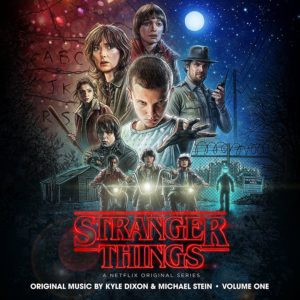 The series was great. The D&D references were great. The kids were great. But man, we were hooked by the synthy, ambient and utterly creepy soundtrack. It's amazing, and we're so happy it's available for us to play in the backgrounds of our upcoming gaming sessions. Buy Volume I and Volume II from Amazon.
---
Isle of Skye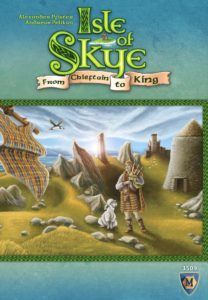 Our friends went to Gen Con, and they can't stop talking about this game. Quick runs through this tile-laying game take you from chieftain to king of the island. It's tactical. It's strategic. You can play it over and over and over and over. Buy Isle of Skye from Amazon.
---
Mimic dice bag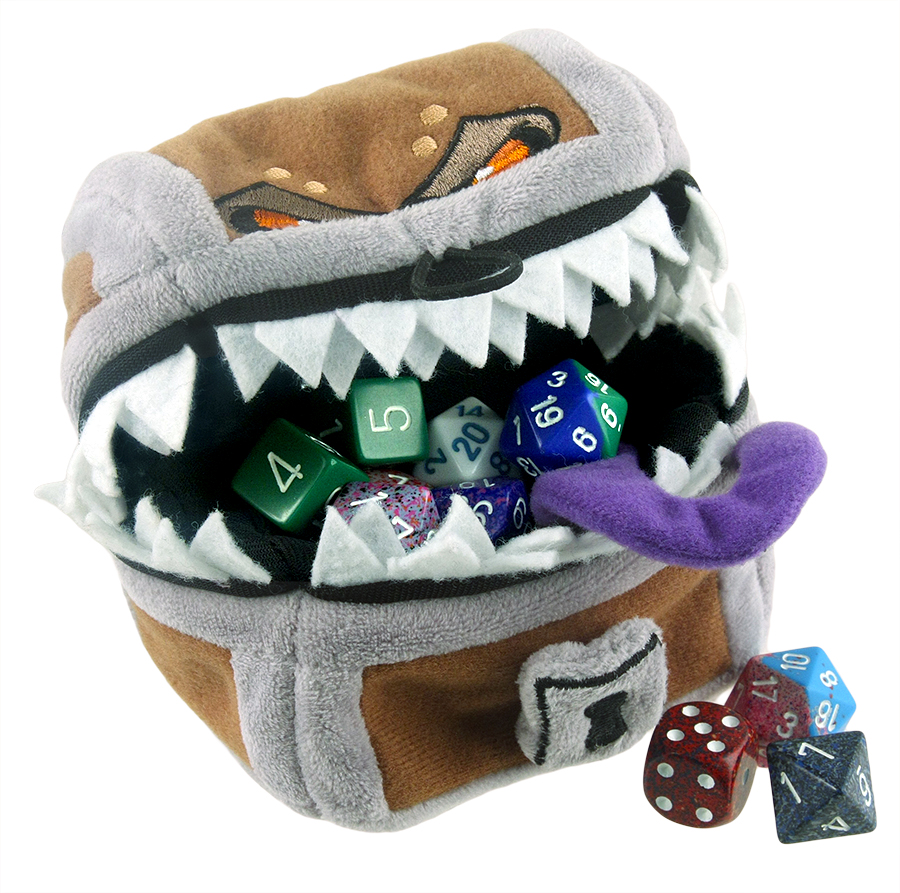 The fine folks at Ultra Pro designed this amazing little bag along with the folks from D&D. It's so great, and we'd be proud to let it hold our dice, miniatures and gaming supplies. Buy it from Amazon.
---
Beholder sweater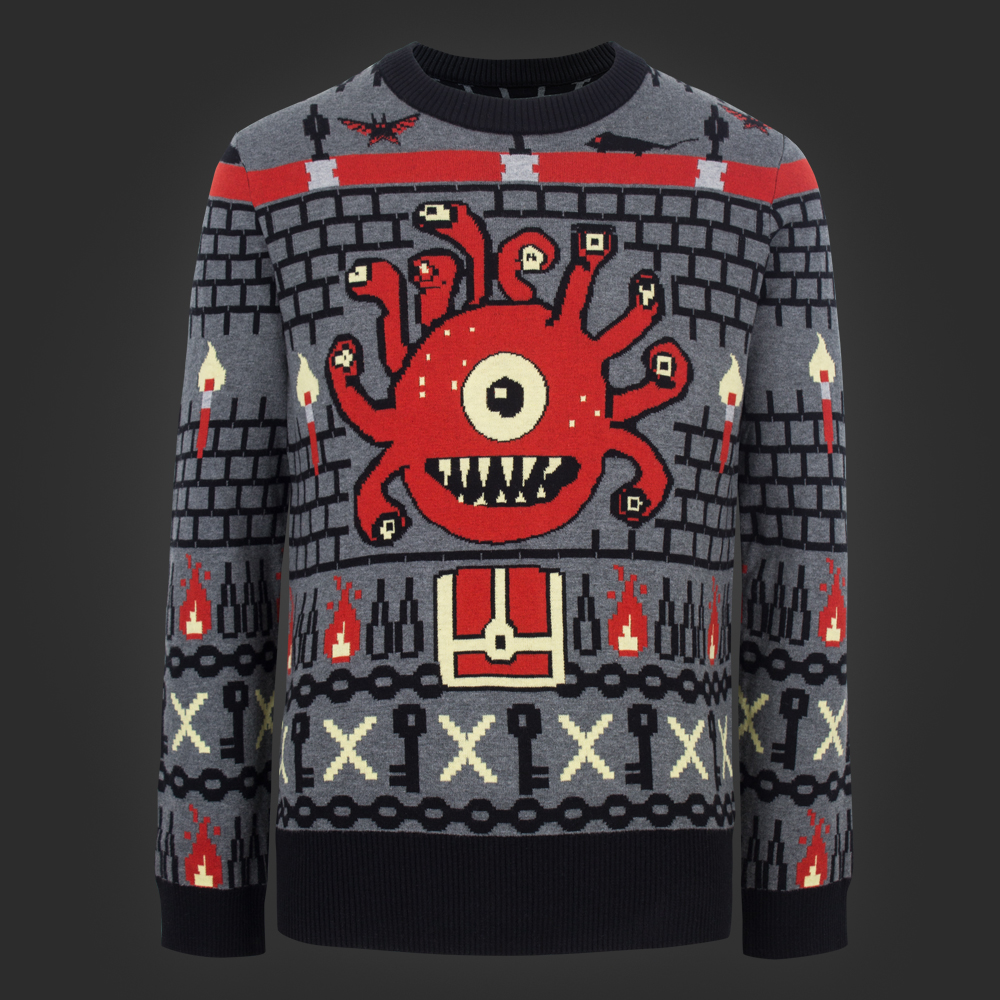 I need one of these so I can wear it to family Christmas gatherings. Buy it from We Love Fine.
---
Tiamat skirt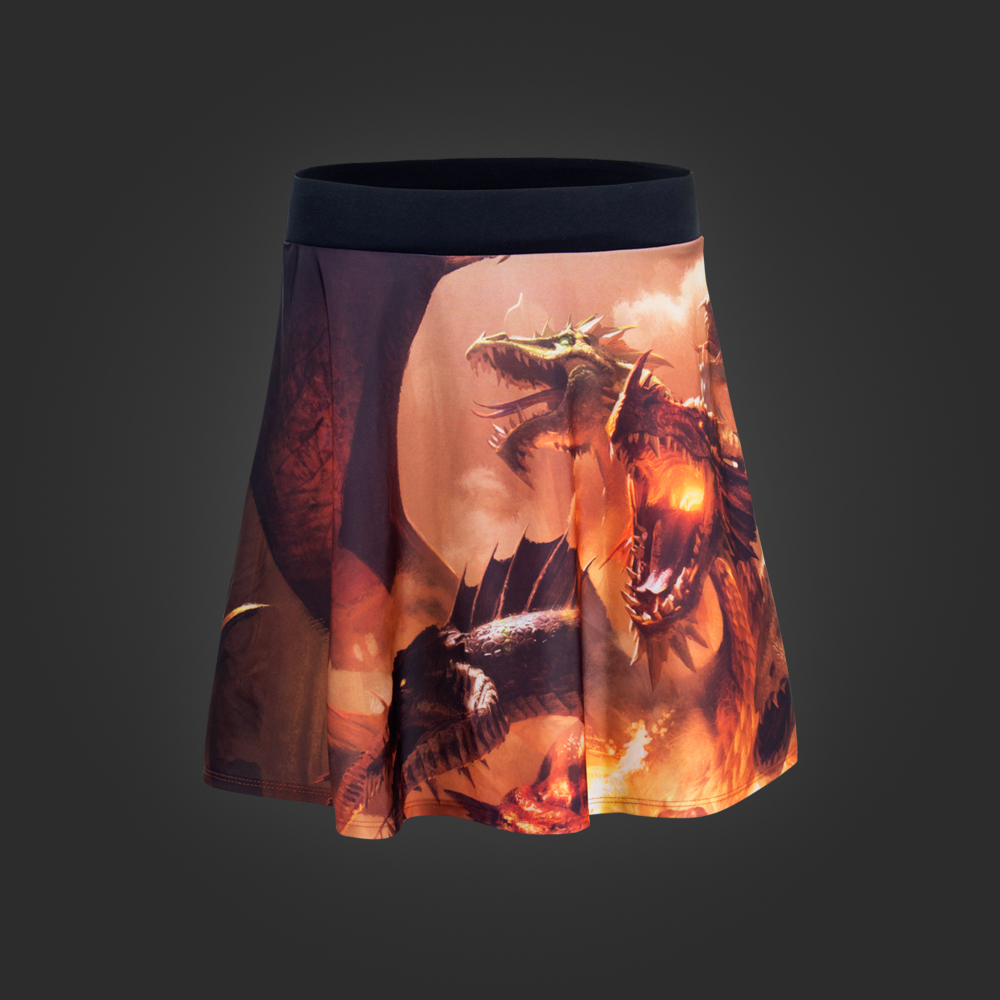 Fashionable and fierce. Who wouldn't want to rock the five-headed dragon god? Buy it from We Love Fine.
---
Empire of Imagination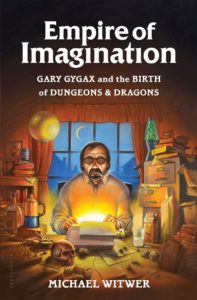 OK, so this one came out late last year, but the biography of D&D creator Gary Gygax is fantastic. You ought to read it if you haven't yet. It tells Gygax's story from childhood through creating the legendary game, losing control of it and eventually becoming king of the nerds. It also captures the wonderful legacy he left behind. Buy Empire of Imagination from Amazon.
---
Dungeons & Dragons Dungeonology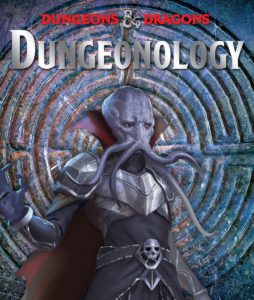 This entry in the Ologies series delves into D&D. Kids interested in the game and its world will love it, but so will those in your family that don't really get the game. It's presented in an easy to understand format with tons of fold-outs, pop-ups, extra booklets and other really cool pieces. Buy Dungeonology from Amazon.
---
LED potion desk lamp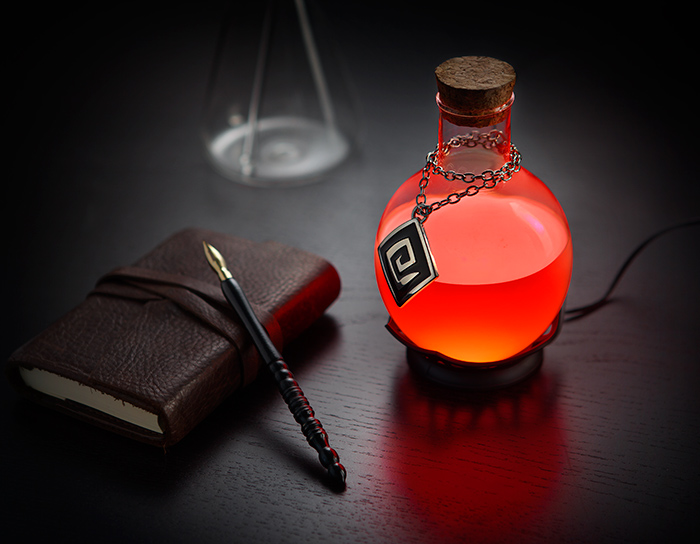 This flask of cure light wounds (or whatever you want it to be) is a perfect little piece for a gamer. Its LED lights can change to any color you want or fade lightly from one to another. Buy it from ThinkGeek.
---
Dice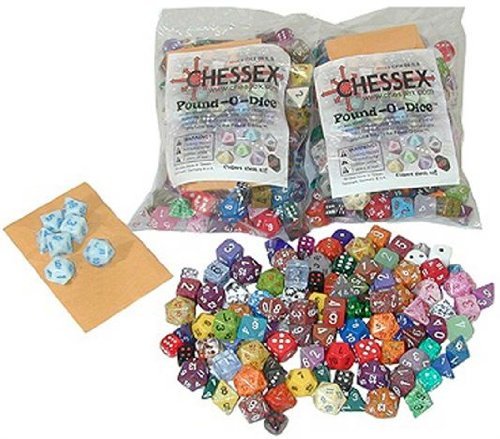 Every gamer needs dice. We obsess over them. We crave new designs and colors. Every gamer appreciates a new set. Buy a Pound-O-Dice or Pound-O-d6 from Amazon.
---
Skyrim Special Edition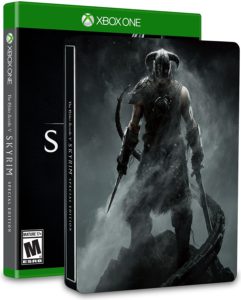 Remember how awesome Skyrim was? The fifth entry in the Elder Scrolls series was remastered for modern consoles, making the already excellent fantasy adventure pitting you against dragons and a rebellion (or maybe as a member of the rebellion, if you feel that way) even more awesome. Buy Skyrim Special Edition from Amazon.
---
Grimslingers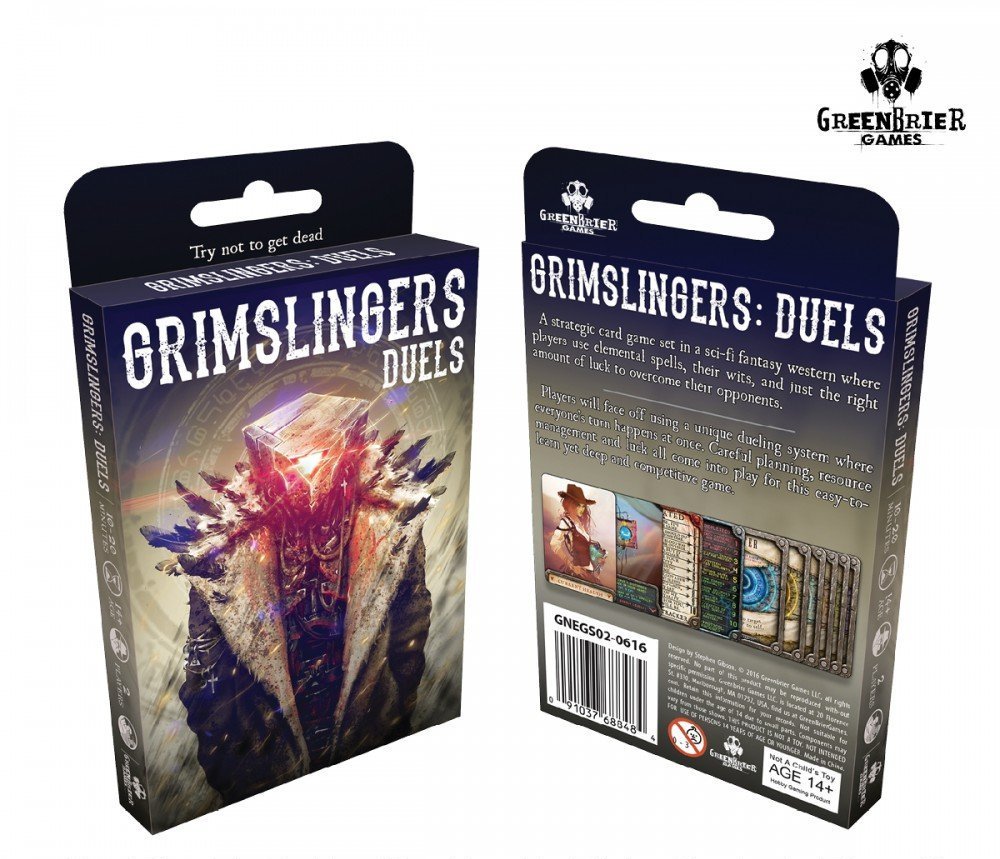 This fast playing deck game pits two players against each other as they duel with spells, items and abilities in a dystopian, sci-fi, fantasy Western world. It's awesome. Buy Grimslingers from Amazon.
---
Pandemic: Reign of Cthulhu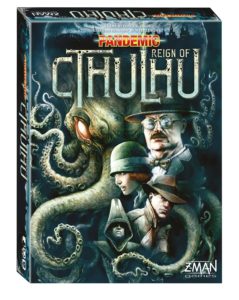 This is an excellent redux on the already excellent Pandemic board game. Rather than trying to stop the spread of a horrible virus, you're trying to stop the madness stemming from the return of the Great Old Ones. Close the portals, save the world. Buy Pandemic: Reign of Cthulhu from Amazon.
---
Exploding Kittens
The Oatmeal's hit card game is a blast. (Pardon the pun.) Like a kitty-fueled version of Russian roulette, you draw cards until you draw an exploding kitten, which blows up and kills you. Unless, of course, you have a defuse card or any other number of cards that keep you safe from the explosive kitty. It's super fun. Buy Exploding Kittens (or the really funny NSFW version) from Amazon.
---
Tome of Beasts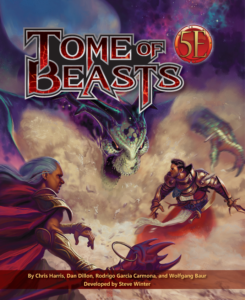 If one Monster Manual and one Volo's Guide To Monsters aren't enough for you, Kobold Press released its own giant book of monsters for D&D's 5e. Many come from Kobold Press' own world of Midgard, but the clockwork creatures, dragons and devils in the book can go into any campaign. Buy Tome of Beasts on Amazon.