Gift Guide for Gamers: What should I get a gamer for Christmas?
|
Every year, we spend most of our free time playing games. Buying new games. Painting minis. Rolling dice. Wearing game-related T-shirts and bookbags and whatever.
We love games, and we want you to help spread the love. (And if you're getting a little something for yourself this Christmas, we won't tell. Promise.)
What should you get a gamer for Christmas? Maybe one of those green neon signs for their gamer room? A personalized mousepad? Well for Crit For Brains' 2021 holiday gift guide, we threw together a list of items from things we reviewed, saw, played, heard about and drooled over. (And a few things we made ourselves.)
---
A quick note: You can support Crit For Brains by shopping at Amazon via this link. At no cost to you, anything you buy generates a small amount of money that helps us run this blog. Thanks for your support!
---
CRIT Dice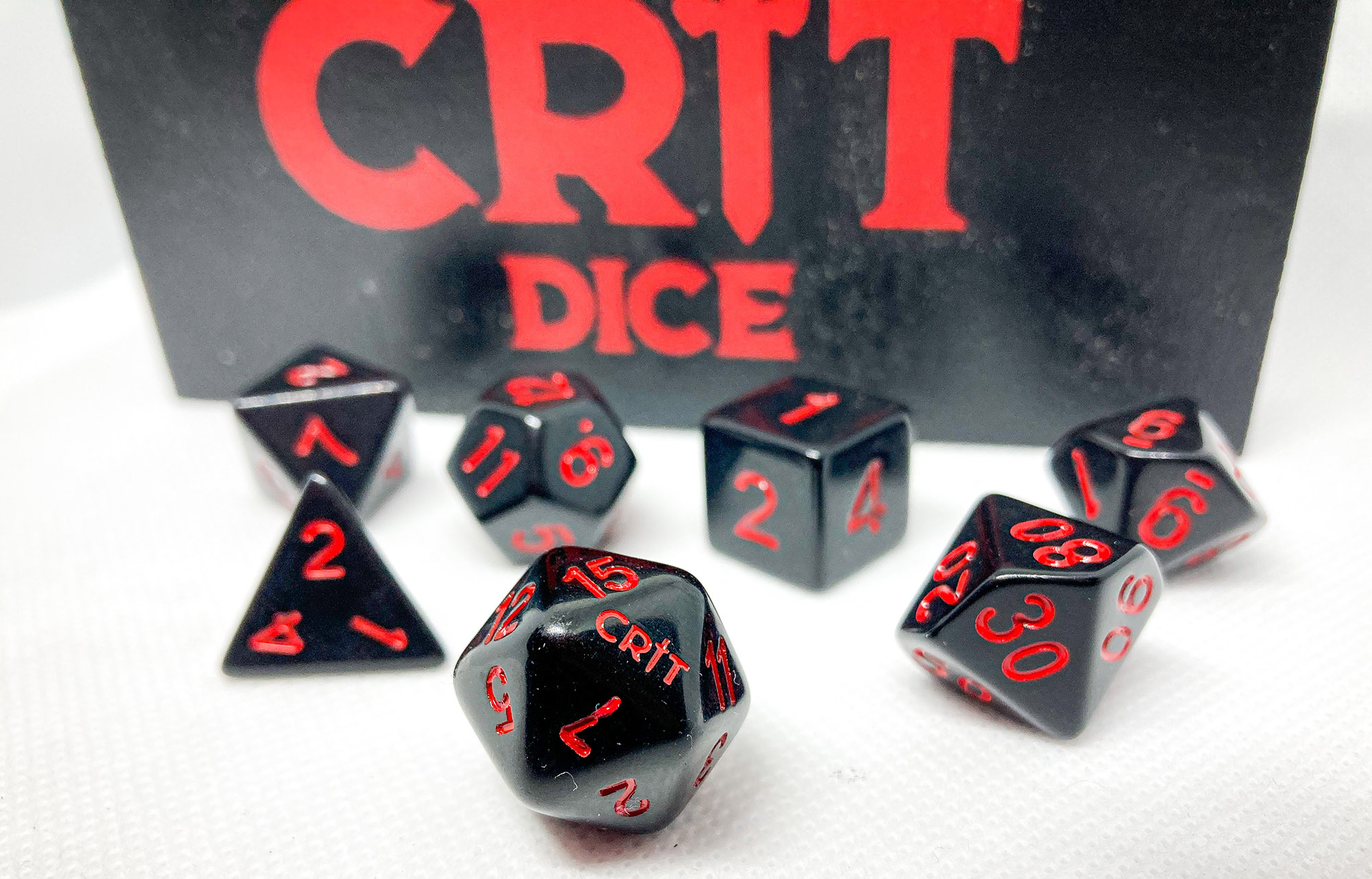 Rolling a 20 is fun. Rolling a straight-up CRIT is even better. Yes, these dice say "CRIT" on the 20 face, and we must say, these dice are super cool. (We should know. We made them.)
Order on our shop or on Etsy. We make dice bags, too!
Descent: Legends of the Dark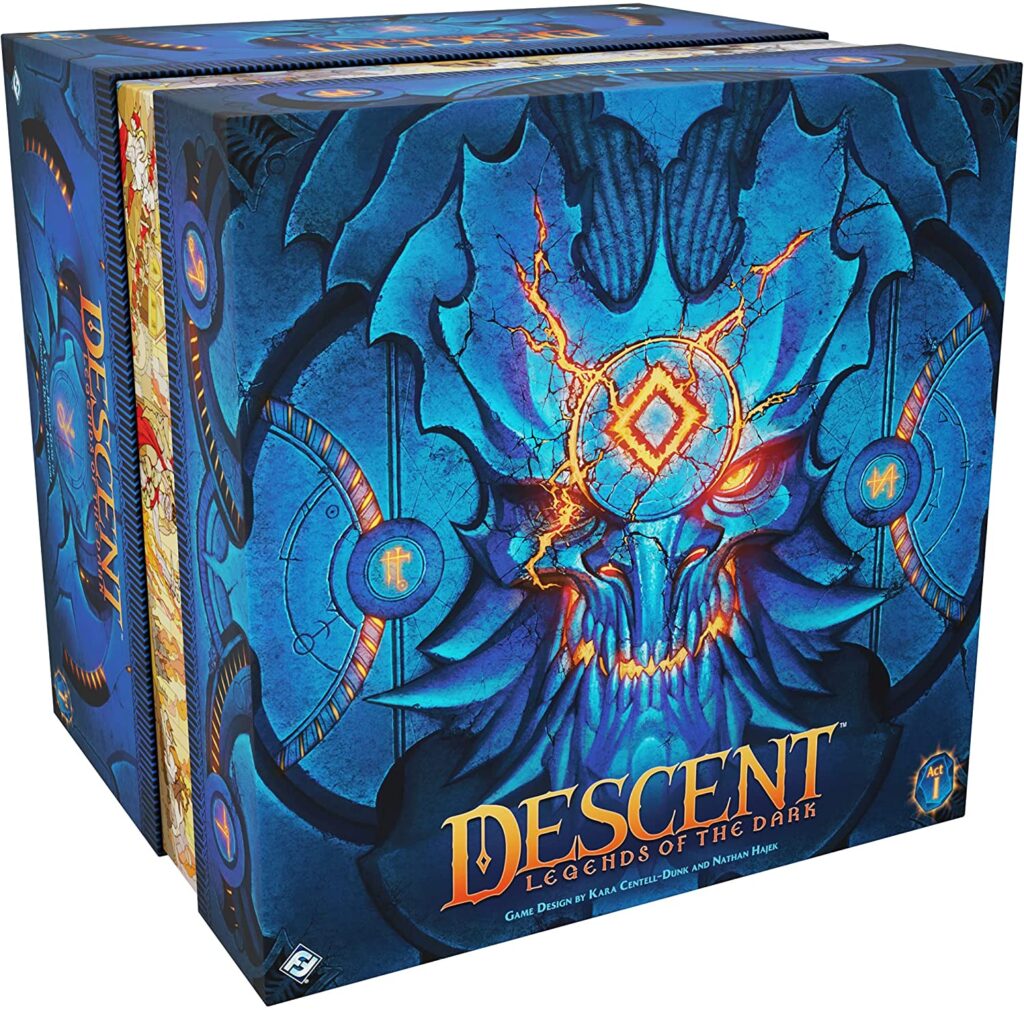 The latest iteration of Descent went big. It's a co-op dungeon crawler that feels more like a D&D campaign than a traditional board game, and it even has an app to control the monsters and narrate the action for you. It also adds depth to the Descent experience, introducing voice actors, a crafting system and a branching narrative. The best part: You can play it solo or with up to three friends.
Oculus Quest 2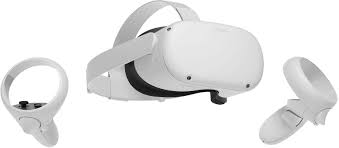 Remember when virtual reality headsets were so expensive that they were basically inaccessible to normal gamers? Well, not any more. The Oculus Quest 2 is currently $299, less than the major gaming consoles, and there's a massive library of games – immersive board games like Demeo, first person shooters like Population: One and rhythm games like Beat Saber. Confession: We fire up our Quest 2 more than our Xbox these days. It's so, so, so much fun.
Live to Tell the Tale: Combat Tactics for Player Characters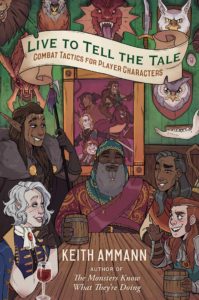 What are the best tactics in a game of D&D? While the lords of online forum have been advising and debating this question for, well, the history of the internet, The Monsters Know What They're Doing writer Keith Ammann knows best. After all, he's been writing about tactics for awhile. So he compiled all his thoughts in Live to Tell the Tale, a book for D&D players. (You can also check out his Dungeon Master book, The Monsters Know What They're Doing.)
Pandemic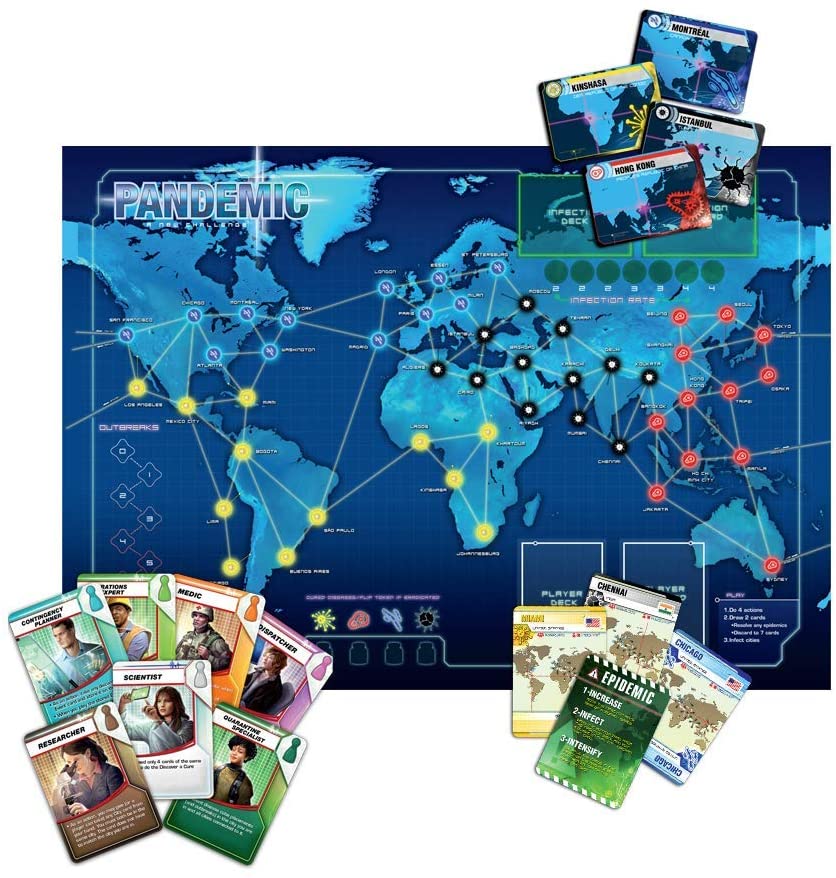 Feel powerless fighting the pandemic in our world? Then try playing the board game Pandemic, a strategy game where you work together to eliminate worldwide diseases. It's a lot of fun. So many of us at this time are trying to find ways that we can distract ourselves, so board games are a great way to while away some hours, but if you want to make it even more special, you could look at some studio sheds for sale to build in your backyard for a gaming studio that can be filled with all your favorite games, online and physical.
Heroes' Feast: The Official D&D Cookbook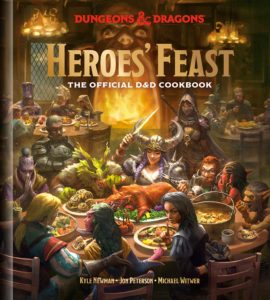 Whether you're hungry for adventure or just plain hungry, this book from D&D provides recipes for all kinds of delicious food. Make your next in-person session (when you finally feel safe doing that) into a real tavern feast with recipes for elven bread, magical cocktails and lots more.
Marvel: Crisis Protocol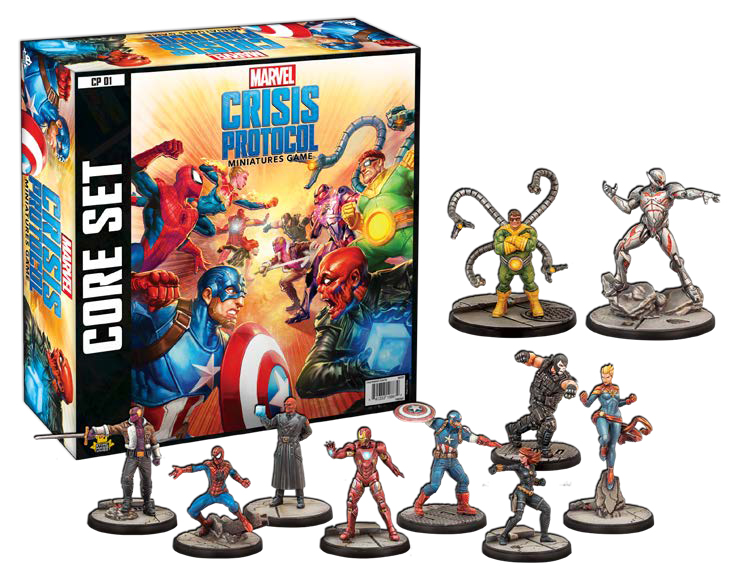 Is Marvel: Crisis Protocol a good game? You bet it is. And this might be the best value in a starter box we've ever seen. The core game comes with 10 extremely detailed models (five iconic Marvel heroes and five infamous villains) as well as dice, tokens and all the stuff you'd usually find in the starter for your usual minis skirmish game. It's pretty great to start with Spider-Man, Captain Marvel, Iron Man, Captain America and Black Widow out of the box. And with Ultron, Doc Ock, Red Skull and more, the villains ain't bad either. But the game doesn't skimp, also offering a TON of terrain for which you'd usually have to shell out another 50 bucks. But a trash can, street lights, street lamps two cars and a freaking Daily Bugle newsstand also come in the box. You're ready for superheroic smashing right out of the box.
Order it now. And there are a ton of expansions available, too.
Gloomhaven: Jaws of the Lion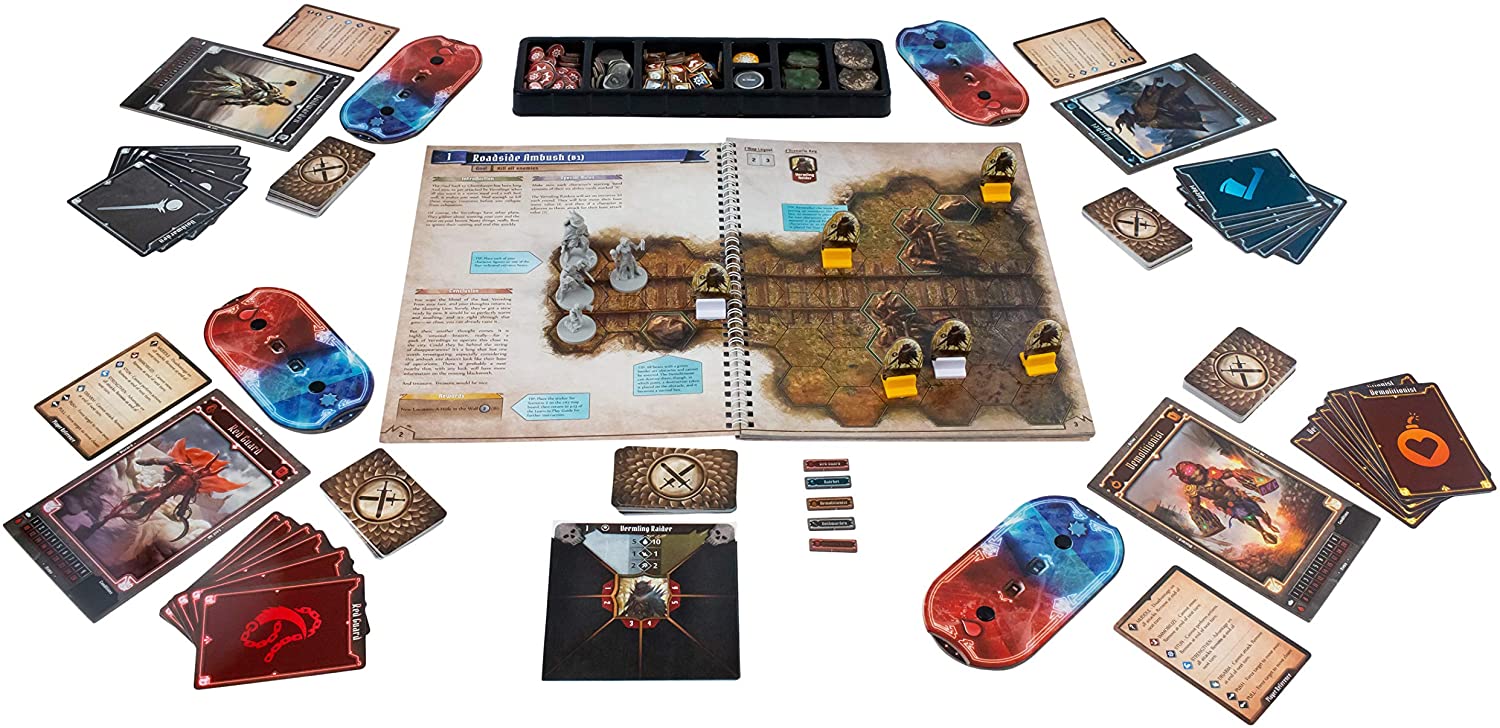 If you're not sure about getting Gloomhaven (or its sequel Frosthaven) or its hefty price tag, you would do well to try out Jaws of the Lion. It's basically the light version of the component-heavy Gloomhaven, and the price is much lighter, too. But it's not rules light. Just component-light. Honestly, Gloomhaven is super-intimidating for someone not willing to make that time or monetary investment, and Jaws of the Lion is there for people who just want to experience the game's very cool mechanics, story and miniatures. (Oh, and it works as a Gloomhaven expansion, too.)
Campaign Journal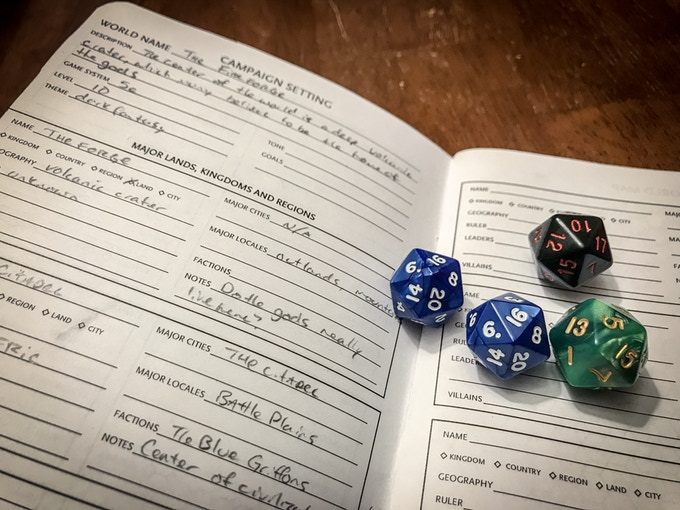 Plan and document your tabletop games with this pocket-sized notebook, which works with D&D, Pathfinder or any tabletop RPG.
Order it on our store on or Etsy.
Dungeon Mayhem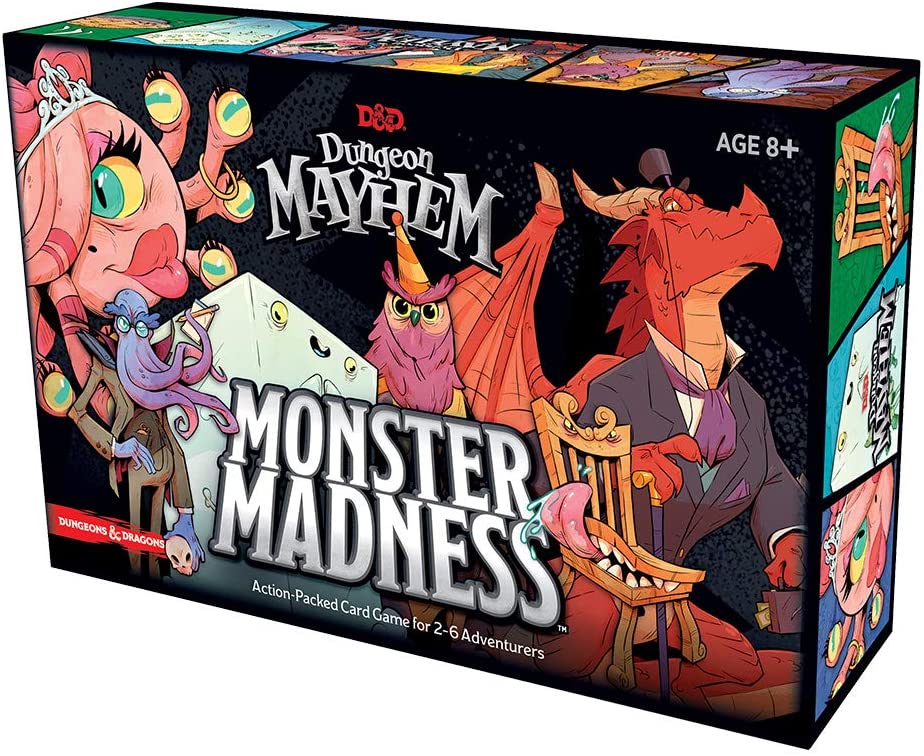 Looking for a fast-paced card game? Try out Dungeon Mayhem, which is a fun and funny and fast deck game from Dungeons & Dragons. You pick a character and do battle with your friends. It's quick to pick up and super fun to play. The base game has four heroes, but we actually prefer the sillier Monster Madness box (which has six monster characters and an organizer with space for every card released so far) that serves as both an expansion and as its own base game. We've, uh, bought them all.
Order the base game here or check out Monster Madness.
Lord of the Rings: Journeys in Middle Earth

We may have become obsessed with this board game, wherein you assemble a fellowship of sorts and seek out the shadow growing across Middle Earth. The action is fun. The minis are fantastic. The game boards are gorgeous. But best of all, the game is operated by a companion app from your phone or tablet, and it makes running the game super easy by automating monster tactics, counting damage, logging XP and doing so much more. Every new map is randomized, and player choices effect the branching storyline. And for solo gamers (or people who just don't feel comfortable playing with other people right now) the game makes playing by yourself a breeze. There is even DLC for the app to give you access to more storylines, and several expansions (especially the major expansion box, Shadowed Paths) add more heroes for your fellowship, more enemies to fight and new stories to play. We cannot recommend this game enough.
Infinity: Starmada Action Pack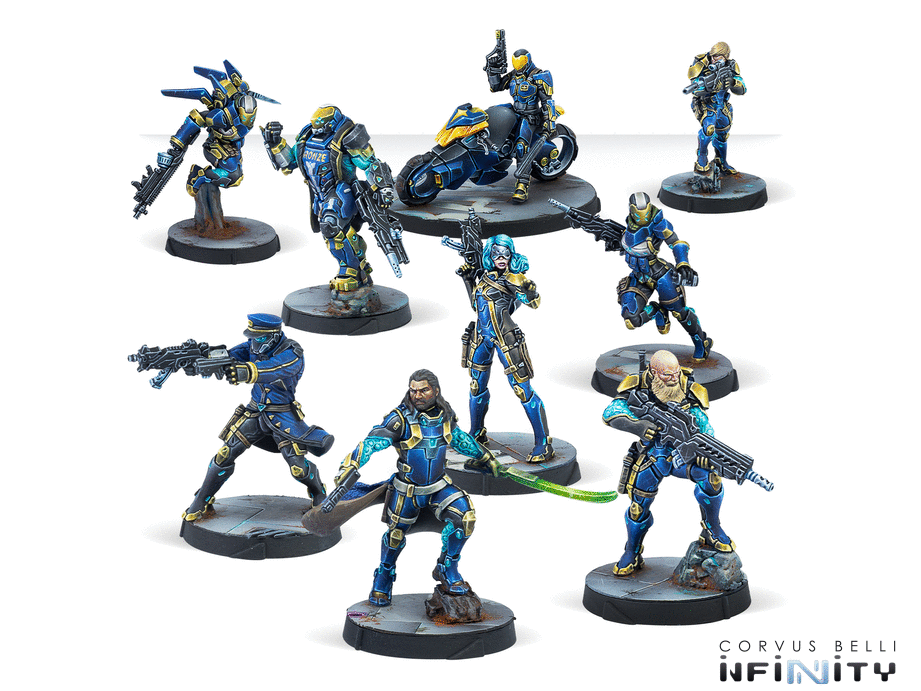 We've loved Infinity, the sci-fi minis skirmish game, for a long time, and we've gotten back into it again with the new Infinity N4 rules set. Oh, and this faction pack. Starmada is basically the game's space cops, and these gorgeous models are a whole lot of fun to paint and even more fun to play. What's also nice is this "action pack" contains more models than your usual faction starter set, and you can hit the table running with a full army.
Call of Duty: Vanguard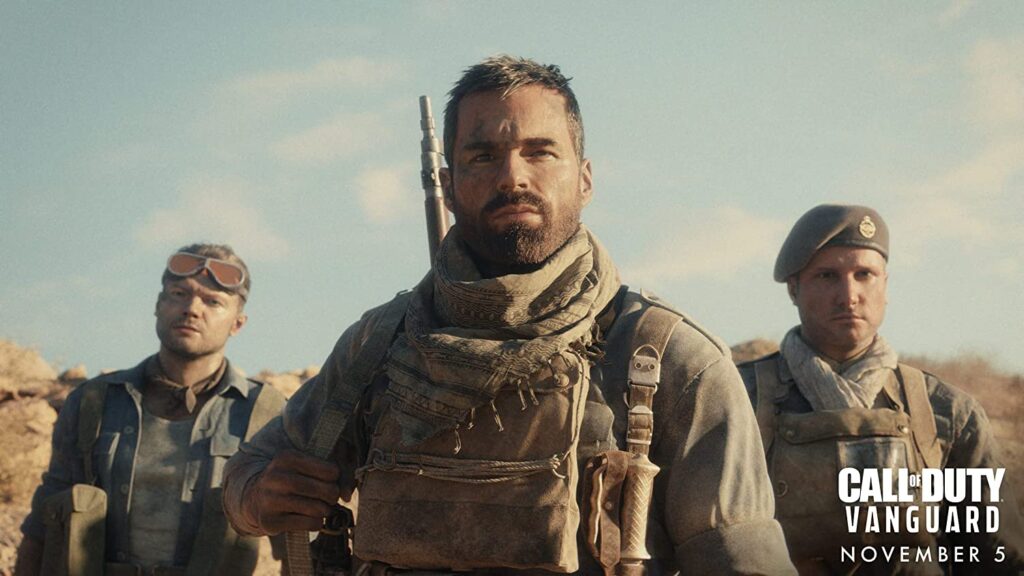 Call of Duty once again heads into World War II, but this time as a global campaign. It was a world war, after all. There's all-new multiplayer and a whole lot of integration into Call of Duty: Warzone, too.
Order Call of Duty: Vanguard on Xbox or PlayStation.
Fizban's Treasury of Dragons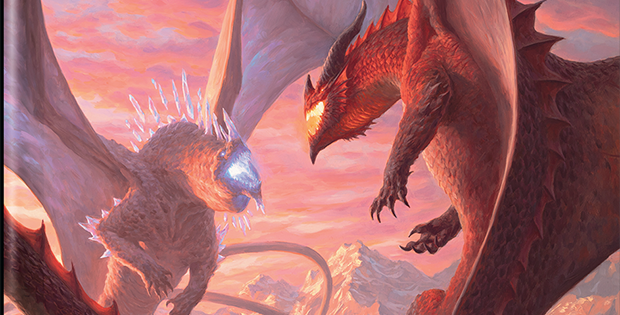 The latest official 5th edition D&D sourcebook has dragon cults, tips on roleplaying dragons, dragon ancestries, dragon classes, draconic monsters, dragon hoards and dragon magic. And dragons. So. Many. Dragons. You can build entire campaigns around dragons, their hoards and their secret lairs more easily than ever before. You can play as three new types of dragonborn ancestry. It's a good book. (Just read our spoiler-filled review.)
Or are you looking for some other D&D books? Check out our updated guide.
FUNKOVERSE POP! STRATEGY GAME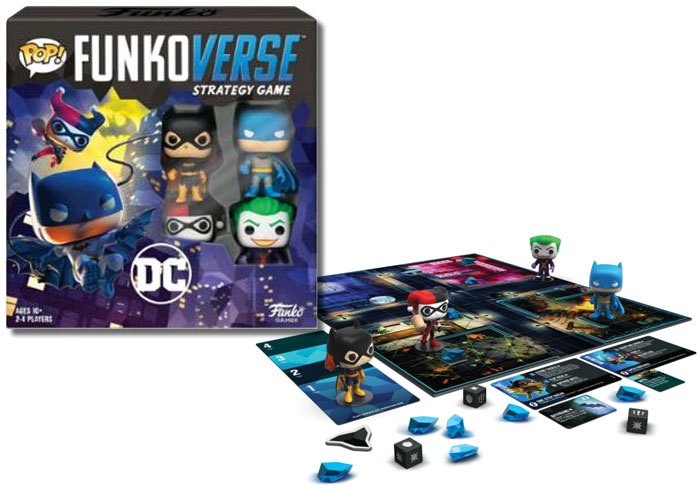 Fun figures. Easy-to-learn game. Any franchise you want? Yeah, this pop culture-focused board game is fun and the components (especially those tiny Funk Pops) are fantastic.
Order a copy featuring Batman, Harry Potter, Jurassic Park, Game of Thrones, The Nightmare Before Christmas, Back to the Future, Jaws or The Golden Girls. Or even the Kool-Aid Man.
Rick & Morty vs. Dungeons & Dragons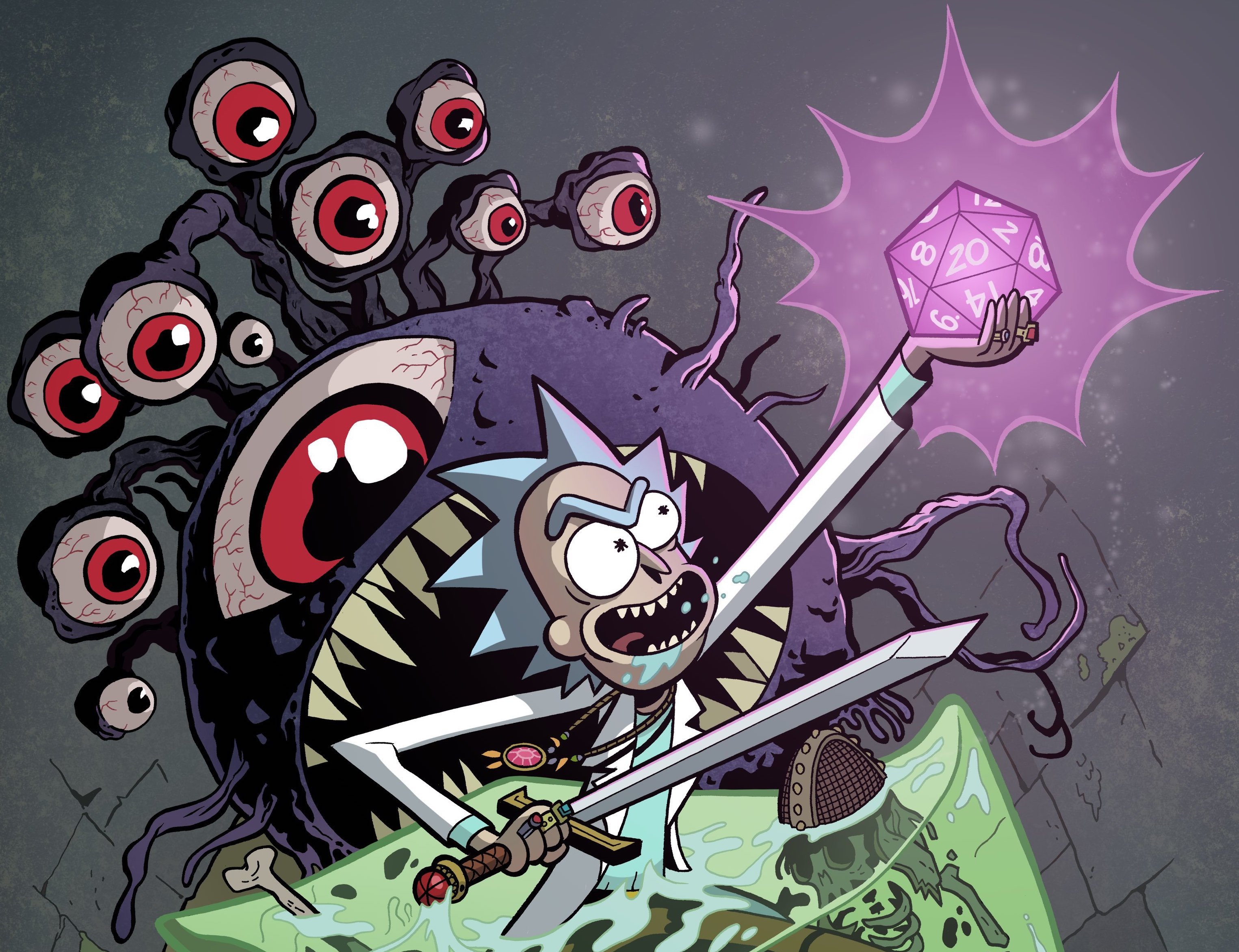 Released as a four-part comic book miniseries by IDW and Oni Press, the entire series is now available in a collected edition, complete with the series many amazing variant covers. Morty wants to play D&D but he has no idea how to play. But his grandpa Rick? Rick nows everything about D&D, so the mad scientist takes it upon himself to teach him. But, y'know, Rick's a jerk. It feels like a great episode of Rick & Morty, and the book knows its D&D stuff, too.
Order it here. There's also a sequel. Or maybe you'll be into the fantastic and funny D&D Rick & Morty Starter Set.
Tasha's Cauldron of Everything
Looking for new options for your D&D games? The iconic witch Tasha has you covered. Subclasses. Spells. Artifacts. Some killer puzzles. There's also some new rules variants such as group patrons and sidekicks as well as parleying with monsters and guidance on hosting a session zero. It's great for both players and DMs.
Xbox Series X/Xbox Series S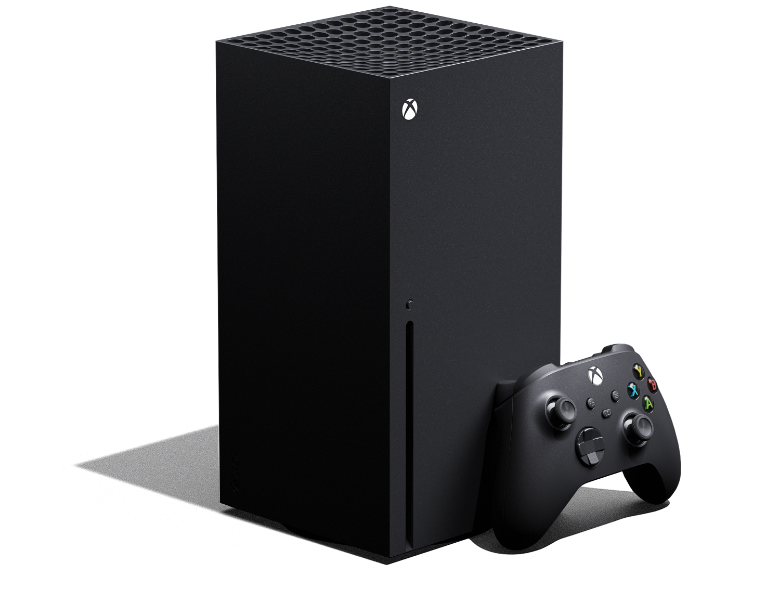 Xbox's two new systems offer a lot of the same: They're super fast, and they play the same next gen games as well as, uh, the same old games via backwards compatibility. There are a few differences: The Series X costs $200 more and can display games at 4k. The Series S cannot do 4k and does not have a disc drive. Because it has fewer internal components, the Series S is also quite a bit smaller.
Order an Xbox Series X or an Xbox Series S via Amazon.
PlayStation 5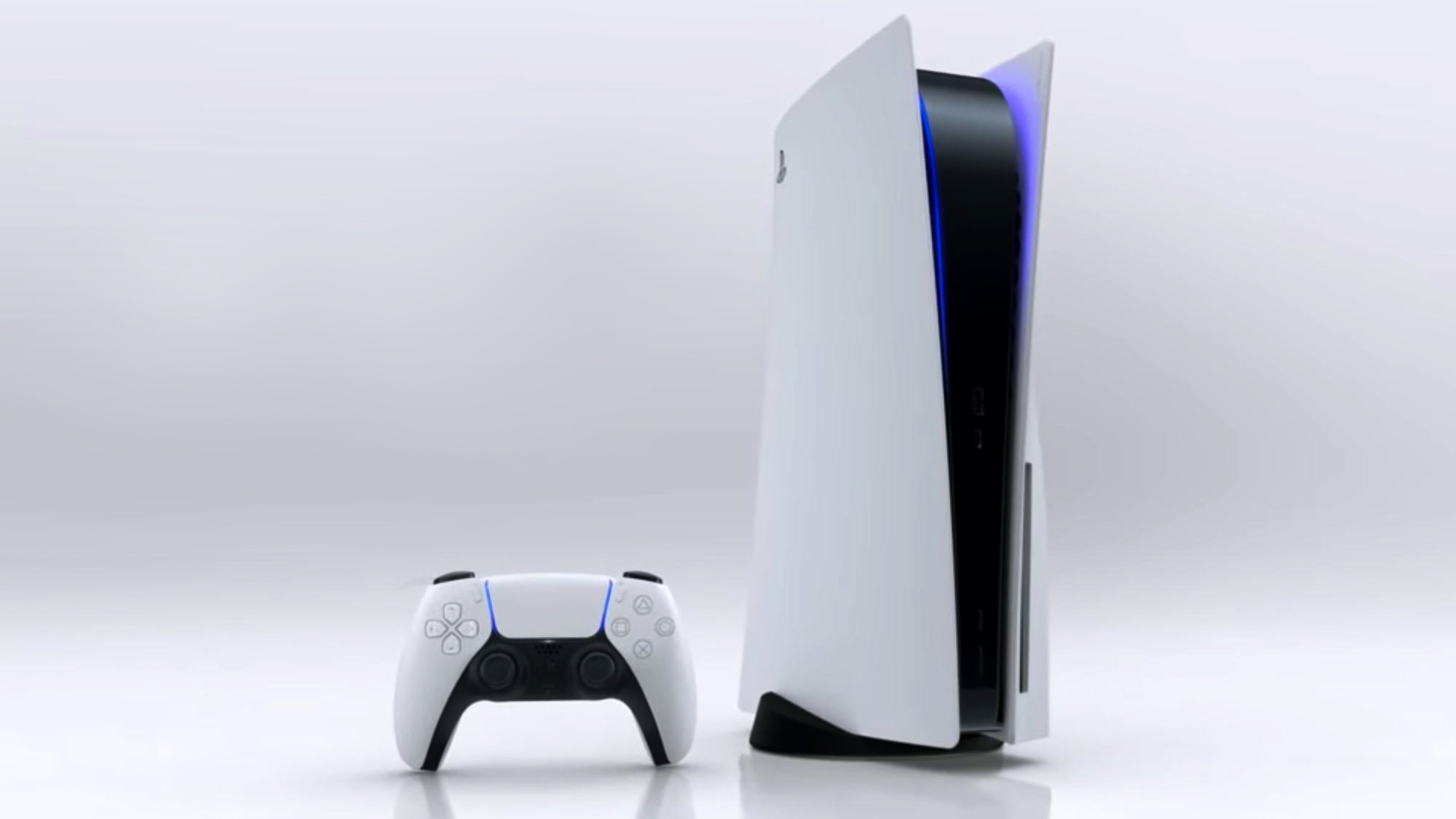 Like the Xbox, the PS5 also has two versions, the regular PS5 and the PS5 digital edition without a disc drive. You also get loads of next gen games on a super fast system with incredible graphics. Plus there's the new DualSense controller with haptic feedback, adaptive triggers and a built-in microphone. Rad.
Order a PlayStation 5 or a PlayStation 5 digital edition via Amazon.
Nintendo Switch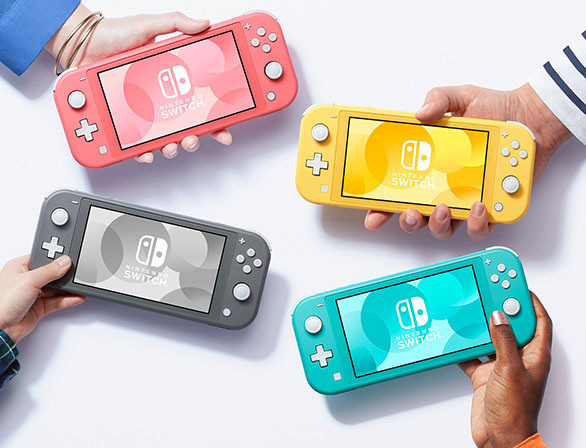 This one's been out for awhile, but if you don't have one yet (or if you can even find one), we highly recommend it. You can play familiar Nintendo titles such as MarioKart 8, Super Mario Maker 2, Super Smash Bros. Ultimate, The Legend of Zelda: Breath of the Wild and Super Mario Odyssey as well as a ton of familiar releases such as Minecraft and Diablo III. The beauty of the Switch is that it's mobile, and if you don't care about playing via your TV, you can get a Switch Lite for $100 less. Not bad.
Order a Nintendo Switch or a Switch Lite via Amazon.