Gen Con 2016: The best games, products, new releases
|
We still haven't sorted through all the games we picked up at Gen Con, but we're very excited to play them.
Several of Crit For Brains' correspondents hit the mother of all gaming cons and spent the weekend rolling dice, demoing games and spending tons of money (and then figuring out how to fit all the boxes and miniatures in their carry-on).
They all came back with new favorite games, swag, new products and lots of precious memories.
---
Did you go? Let us know about your favorite Gen Con 2016 moments in the comments!
---
ADAM DUGGINS
My favorite game Pandemic Cthulhu. Grimslingers was a super rad No. 2, but I was so super impressed with what Z-Man did with their existing game system to adapt Pandemic. They took familiar concepts, turned them on their head and made the funnest, most approachable Lovecraftian horror game to date. I dig Arkham Horror and Elder Sign, but this has so much replay value and presentation.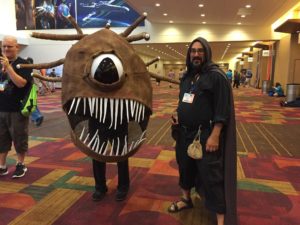 My favorite part of Gen Con was GEN CON! Up early in the morning to walk the entirety of the exhibit hall, go back to the hotel and have a drink, organize our spoils and then play board games into the wee hours of the morning with my best bros. Every day rinse and repeat. Until next year!
Our night long session of Dungeons & Dragons was a real highlight for me because there was so much joy around that table. Frank rocked as the DM and we had some real characters around that table. Drow subterfuge, sorcerer flying magic, brute strength, party comradery and a good dose of humor. I only wish I could role dice with this crew every week.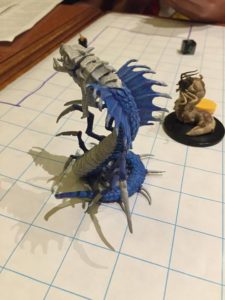 Our last night of gaming did not disappoint either. We started with a couple super fun runs through the new 6 player version of Boss Monster (thank you for this Brotherwise!) then we moved into an absolutely epic game of X-Wing on a double-sided map only to finish with a couple addictive games of Catan. Man, 5 a.m. came quickly, and I had a headache the next day. but Gen Con 2017 can't come soon enough!
I was really disappointed with Wizards of the Coast and WizKids not having any presence this year. I understand the economics of it, but there are so many mainstream nerds like me that only get one chance a year to meet team members, buy new products, play games and just revel in the spectacle these booths normally bring. Gen Con just isn't Gen Con without D&D. it's the main reason many of us are there.
---
FRANK FOULIS
This was my 32nd or so year at Gen Con. I saw a lot of great stuff this year.
My favorite product was Tome of Beasts from Kobold Press, which details more than 400 monsters for Dungeons & Dragons' 5th Edition.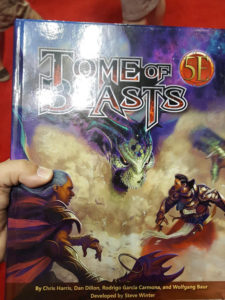 I also purchased some new releases from X-Wing from Fantasy Flight Games — the ARC-170, Shadowcaster, TIE Special Forces and the Madolorian Protectorate starfighter. They also had the recently released Imperial Veterans pack out and also showed off the models for the Heroes of the Resistance set due out soon. I purchased all the available new ships.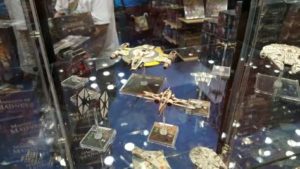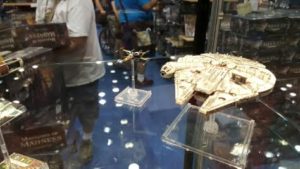 Dwarven Forge was there showing off the castle system for which they recently held a Kickstarter. Looks epic.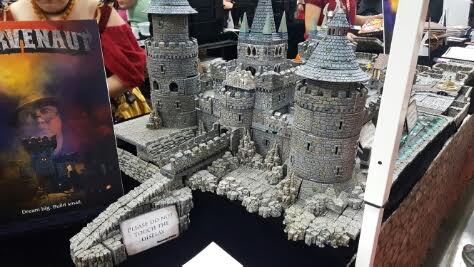 Myth from Megacon Games caught my eye. They make the MERCs skirmish game and did a Kickstarter for Banner Saga: Warbands. Myth is expandable and is a fantasy miniatures adventure game that is pretty fantastic in how it is played, it is also expandable.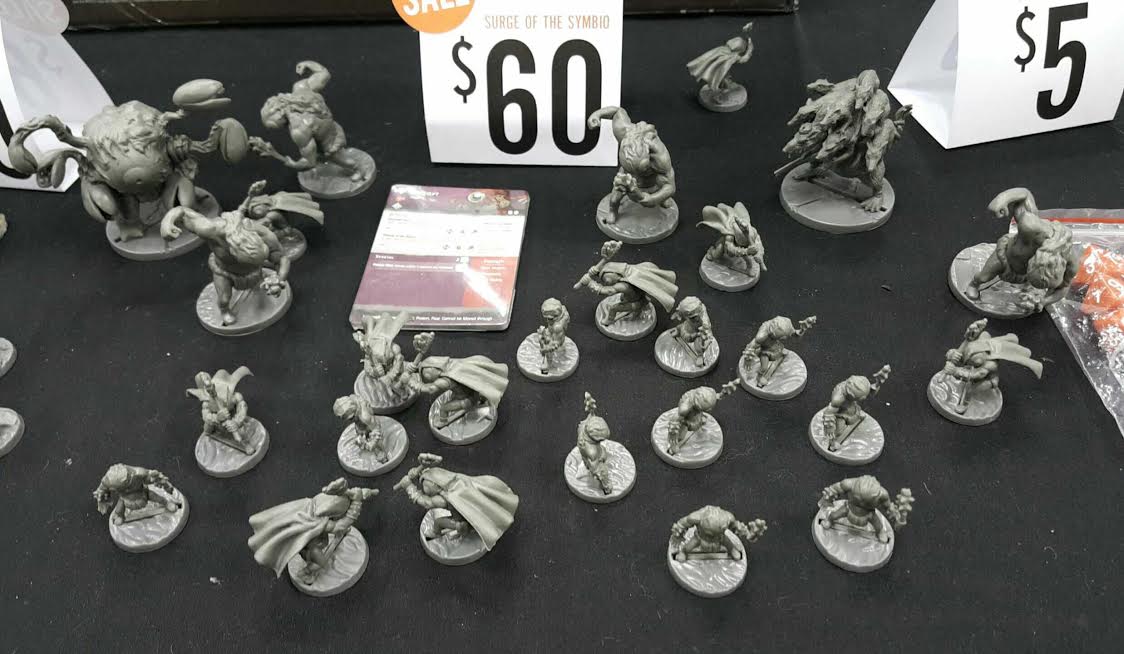 My favorite part of Gen Con was a playtest for D&D Adventurers League with my friends. It was the first time most of them played with myself as a Dungeon Master.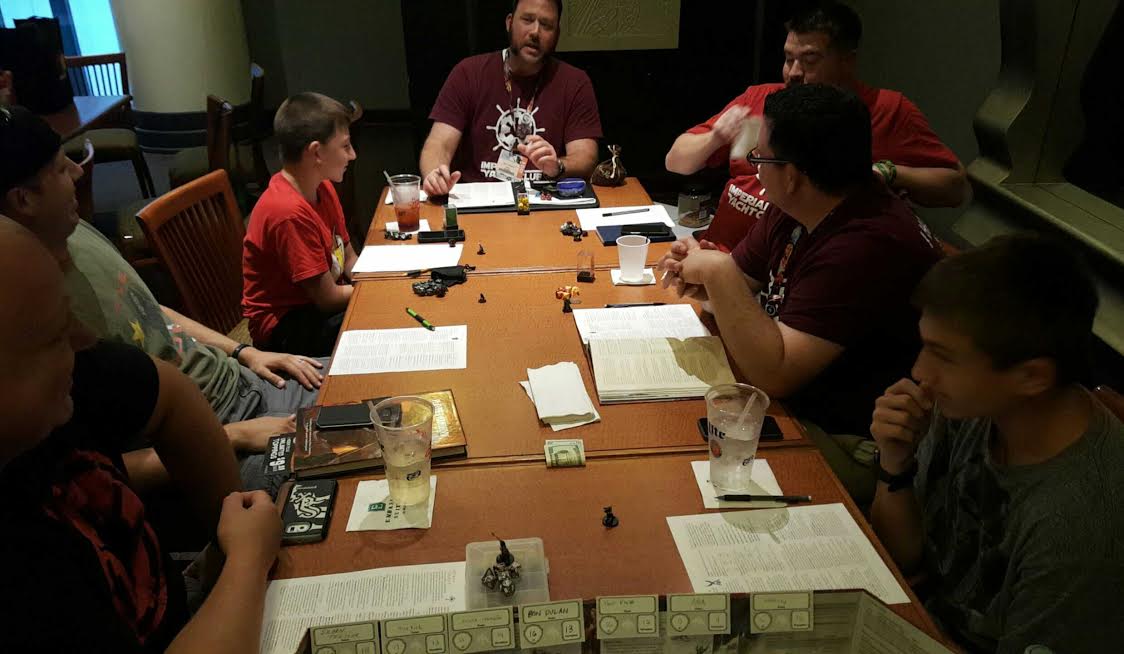 I also checked out the Dungeons & Dragons Adventurers League rooms. I wanted to see the new location after last years experience in the Game Hall in the convention center. I thought the noise level was still high, and I heard a few complaints about it from others. DDAL was in two locations next to each other in the Hyatt.

I then went to Pathfinder Society and looked at their play area in the Sagamore Ballroom in the convention center where D&D once reigned supreme.

The lack of a official Wizards of the Coast presence on the show floor was still noticed. It's not something I like, but I understand why they no longer do the whole booth thing. That said, it is Gen Con, and fans are disappointed that WotC is not there.
---
STEPHEN GORDON
My favorite game was Pandemic Cthulhu, which turned out to be a complete play through. It was awesome! Collaborative games are so low stress and easy going they make for a really fun time. Funny thing about Gen Con is that you'd expect to play a lot of games but between walking the floor all day and the simple tasks of eating/sleeping you don't have a tremendous amount of time to actually play games.  I did get a chance to play Settlers of Catan, which I had never played before this con.  It's easy to learn but very nuanced and really enjoyable.  It's unfortunate that it gets a bad reputation, and I wish I had played it sooner.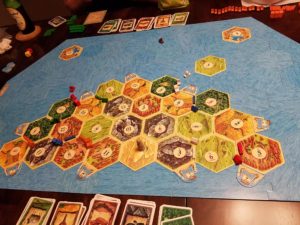 My favorite experience was, and always is, the first time you walk on the con floor. It's always such a thrill.  There's eye candy, games and cosplayers everywhere!  Also Gen Con is that time every year where I get to hang out with some of the coolest people I know and do what we all love.  Win or lose, with laughter or frustration, it's something I'll never tire of.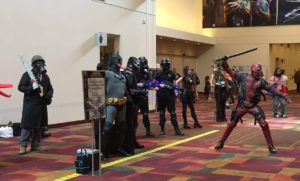 I didn't buy that much stuff. I didn't obsess over X-Wing like in previous years and only purchased the Imperial Veterans expansion as well as enough red bases to retire all my clear ones.  I got caught up on Warhammer 40k Conquest expansions, which was painful moneywise, but I'm excited to play the new stuff. (NECRONS! *evil grin*) I also got the NSFW version of Exploding Kittens and a few things for my girls.  And of course card cases and card covers. No trip to Gen Con is complete without spending a stupid amount of money on CARD COVERS!
---
NEAL ADAMSKI
I have been going to Gen Con dating back to its days up in Milwaukee, Wisconsin. Back then I would only managed a day trip or maybe one overnight stay. Over the years ahead, I followed Gen Con to its new venue in Indianapolis. There I have watched the event get bigger and more impressive each year.
It has become my favorite summertime road trip. It's my mid-year break from reality where I get to spend fun-filled days/nights with good friends hanging out, having a drink or two and gaming until the wee hours of the morning. I now attend the entirety of the "Best Four Days in Gaming," and I even managed to bring my two sons (Jackson, 14, and Kevin, 13) and another friend who had never attended.
My favorite game was a Star Wars Pod Racing table game with my son Kevin, which was put together by our friends at SWMGAMERS.COM using the old Micro Machine toys from back in the day. My boys also participated in a Jabba the Hutt's barge minis game hosted by them as well. Both were highly enjoyable to play and watch.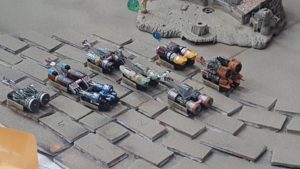 My boys also demoed HALO Ground Command, a miniature HALO battle game put out by SPARTANGAMES.CO.UK. They enjoyed it so much we now own a copy of the basic game and I am entering the new world of airbrush painting for the first time because of it.
My favorite part of Gen Con was learning one of Mayfair Games new award winning products, Isle of Skye. I'm told it plays very similar to the game Carcassonne. Unfortunately, Isle of Skye sold out Sunday morning and we settled on purchasing Costa Rica, another quick, easy and fun Mayfair game. Jackson helped with a half-off coupon earned by winning a few Catan badges over the course of the weekend.
The con hall was bigger than ever and more full than I ever recall seeing before. I know for a fact there was a huge portions I failed to see, but not for lack of trying. After hours back at the hotel, the games with friends were plentiful and varied. There was Epic Spell Wars of the Battle Wizards, a night of Dungeons & Dragons, a full scale Star Wars X-Wing battle, Boss Monster, Munchkin Marvel, DC Comics Deck Building Game, several matches of Settlers of Catan and a run through of Scythe, a game described by friends as "Catan meets BattleTech set in the 1920's."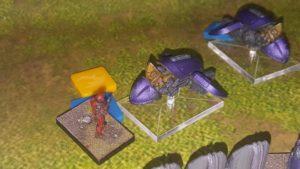 I was disappointed that there were several things I wanted to do and see but simply ran out of time. But I have no complaints. My friend enjoyed his first time attending and my boys had a terrific time as well. I got the most enjoyment out of watching all them experience an event I've grown to love over the years and THAT made this my best Gen Con ever!