Unboxing: 'Ghostbusters: The Board Game'
|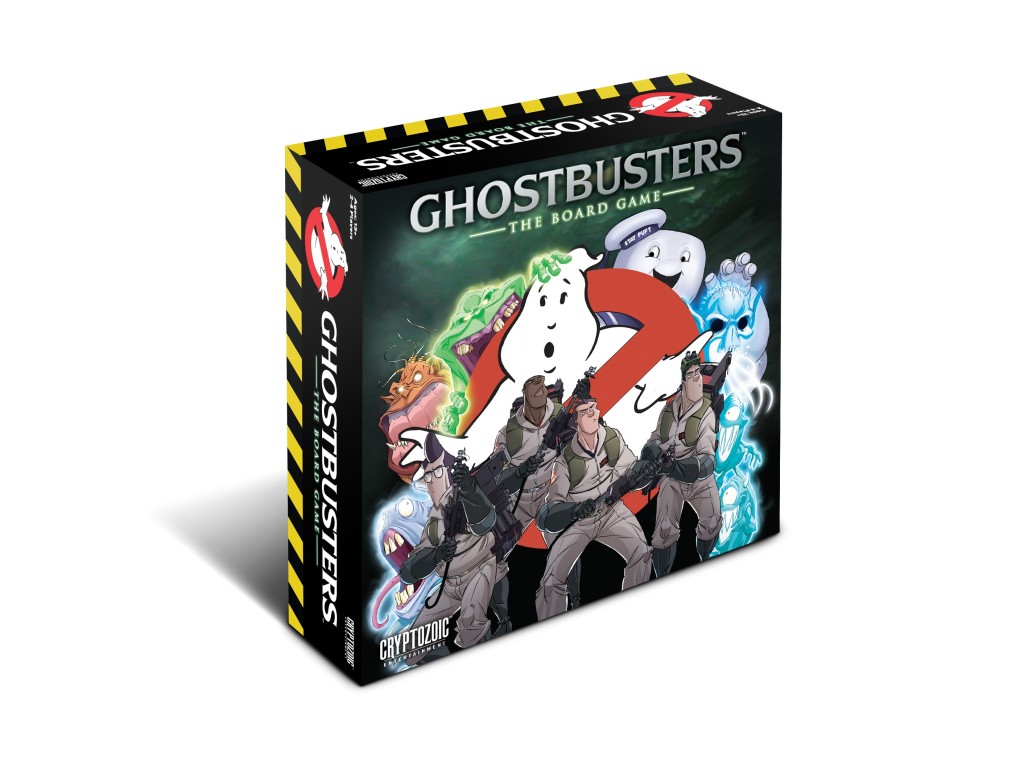 Last year, we were happy to back the Kickstarter for Ghostbusters: The Board Game from Cryptozoic.
It took some time to get the game, as it always does with these sorts of things, but we were happy to open it up and play some games over the holiday season.
If you're curious about what's in this game, let us tell you.
This is what's in the base game:
Four Ghostbusters miniatures (Venkman, Spengler, Stantz, Zeddemore)
Three bosses inlcuding Slimer and a 100mm Stay Puft Marshmallow Man
40 ghost miniatures
A miniature Ecto-1
10 double-sided map tiles
Custom dice
A whole bunch of tokens
Player cards and ghost cards
For being a Kickstarter backer, we received a few more miniatures than what is in the game you'll get at your FLGS. The Kickstarter version includes more ghostbusters, more bosses (including Zuul, Ivo Shandor and others), more ghosts and two more 100 mm miniatures.
Let's get into the unboxing!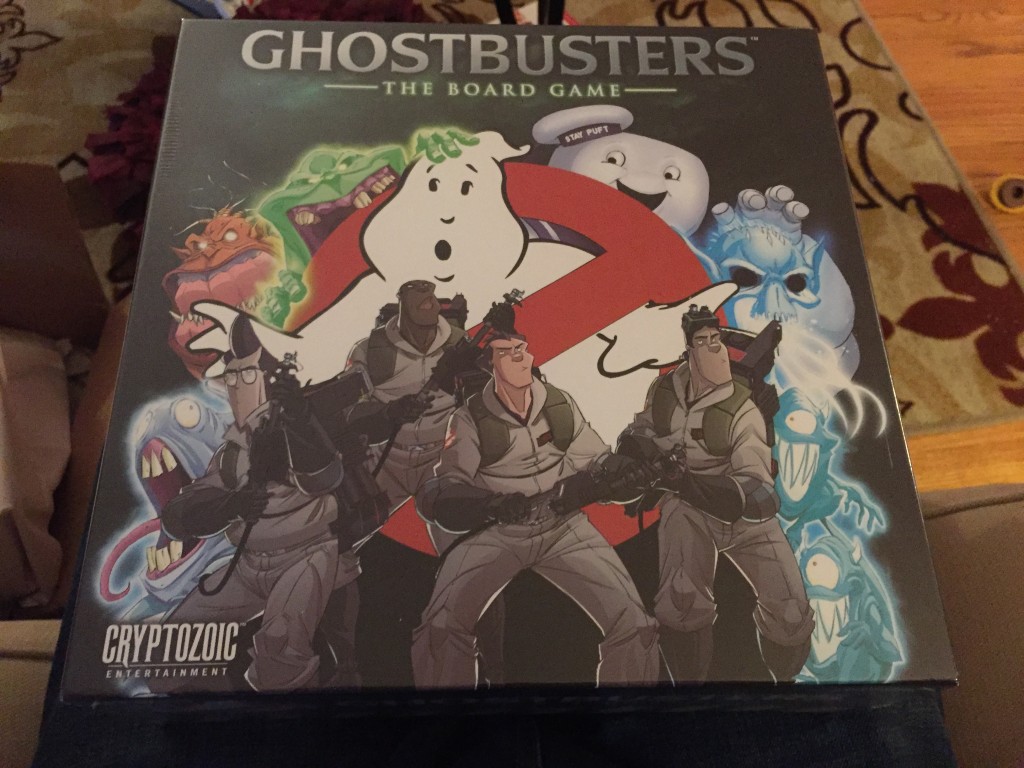 The box is really nice. It's quite large and pretty good quality. Everything conveniently fits inside and there should be extra room if you buy expansion packs at a later date.
---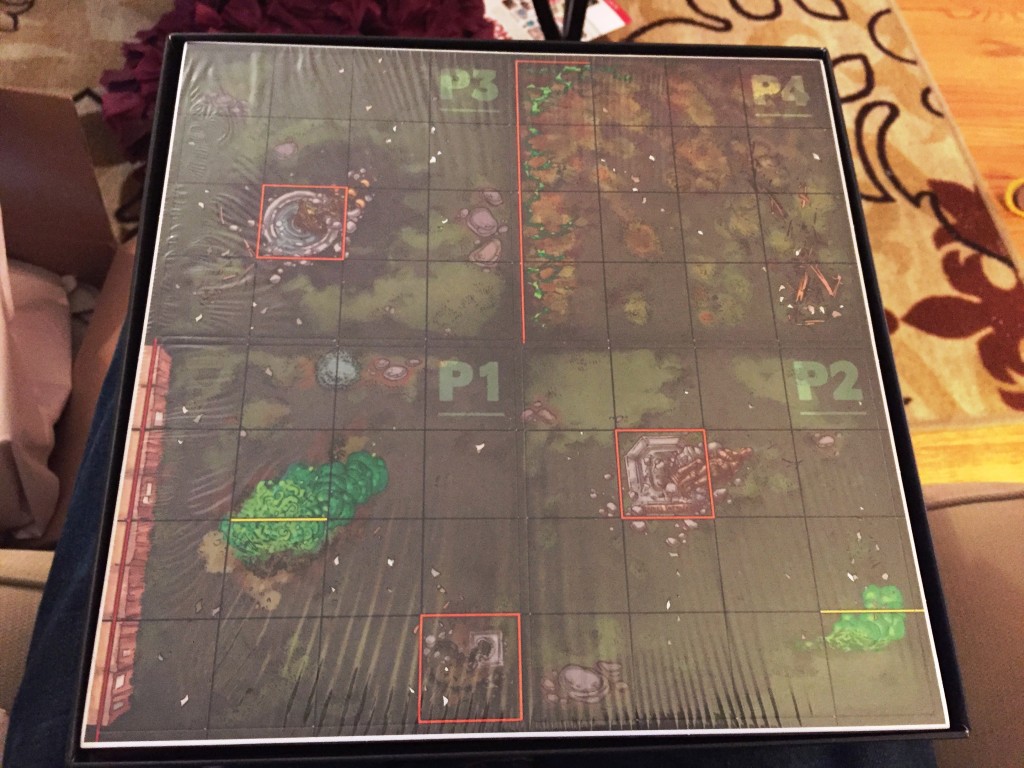 The map tiles come packaged with the tokens in punch-out cardboard sheets.
I like the map tiles a lot. They're numbered for use in the included scenarios and have a good amount of variety in terms of obstacles and terrain. I only wish there were more of them.
---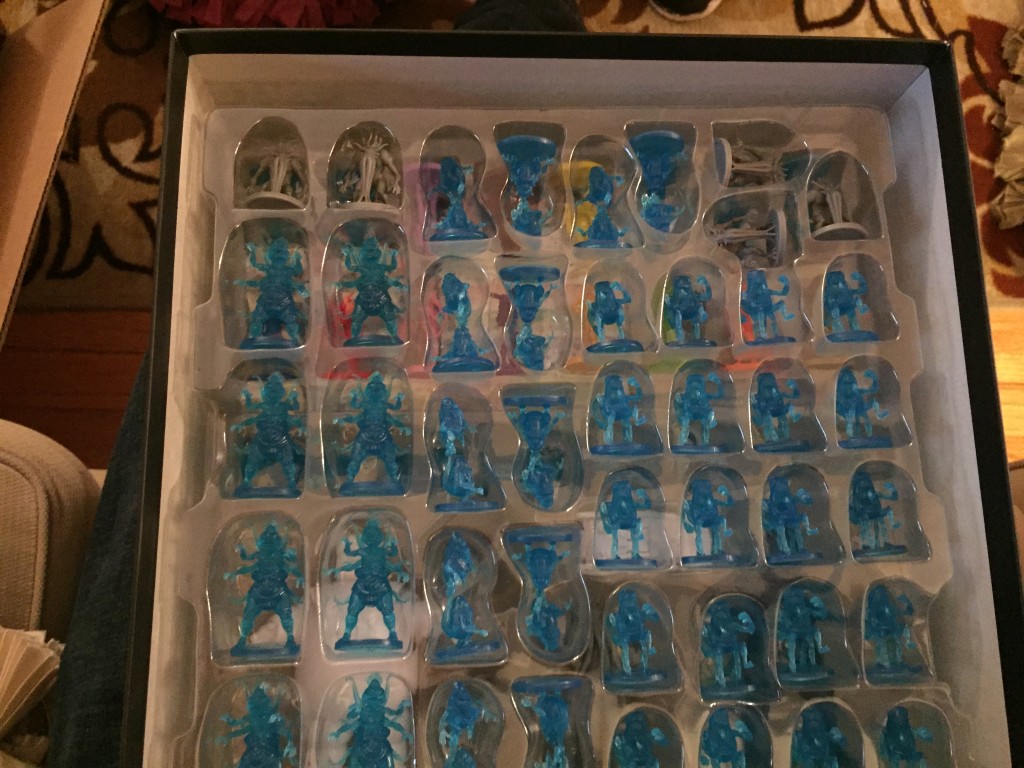 Dig through the map tiles and the instruction book and we get this. It's a huge amount of minis. I think there are nearly 75 in my Kickstarter version.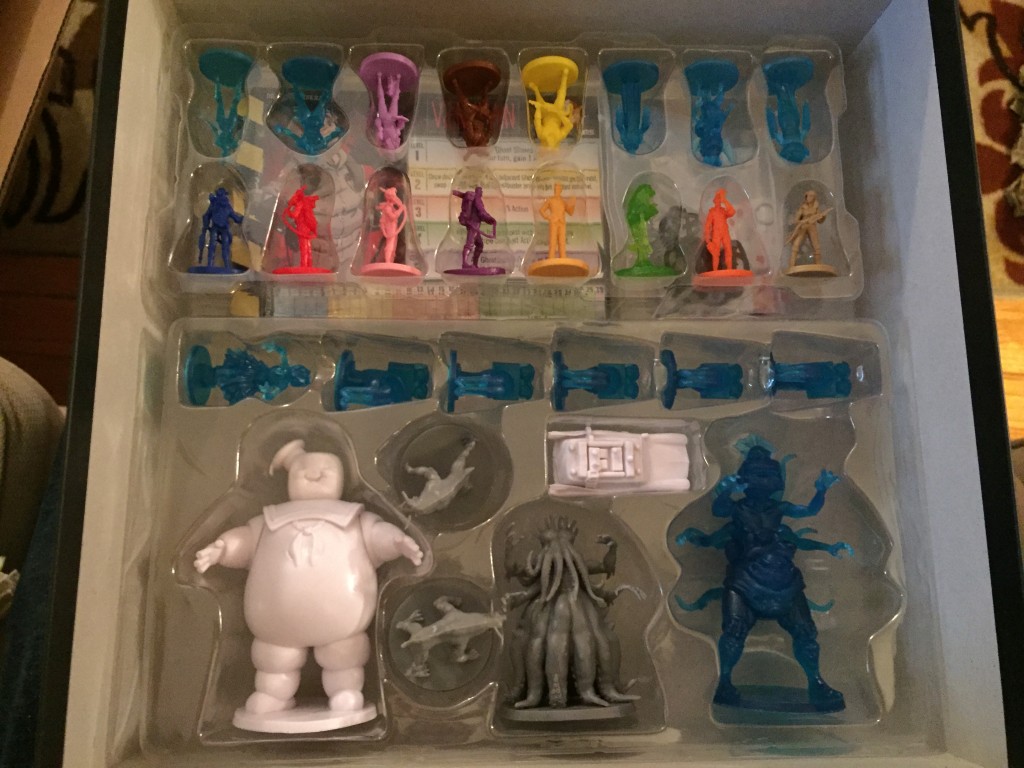 Under the enemies are… more enemies as well as the Ghostbusters and the big bosses.
Let's take a closer look, yeah?
---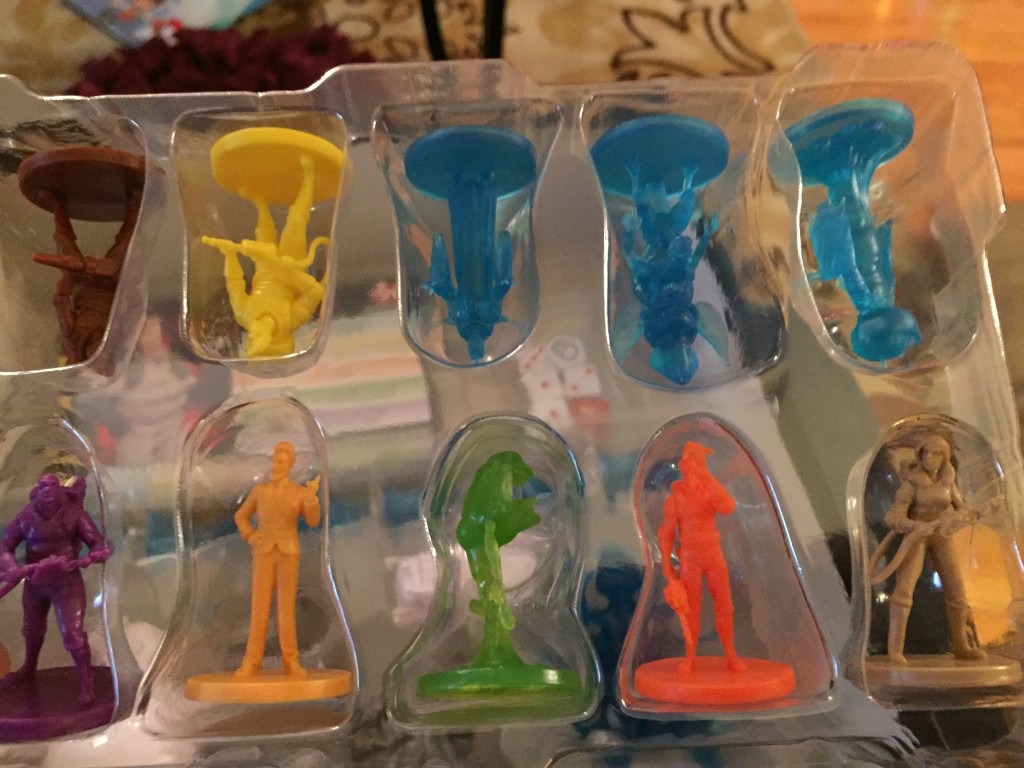 The Ghostbusters are each a different color. It seems weird at first, but they're actually coded to matching tokens so you don't get confused on whose token is on the board.
You can see the main busters (purple, yellow, brown and orange) here, one of the added Kickstarter female busters (gray) and Slimer.
I'm curious to see how the miniatures hold paint, but that's an entirely different blog post.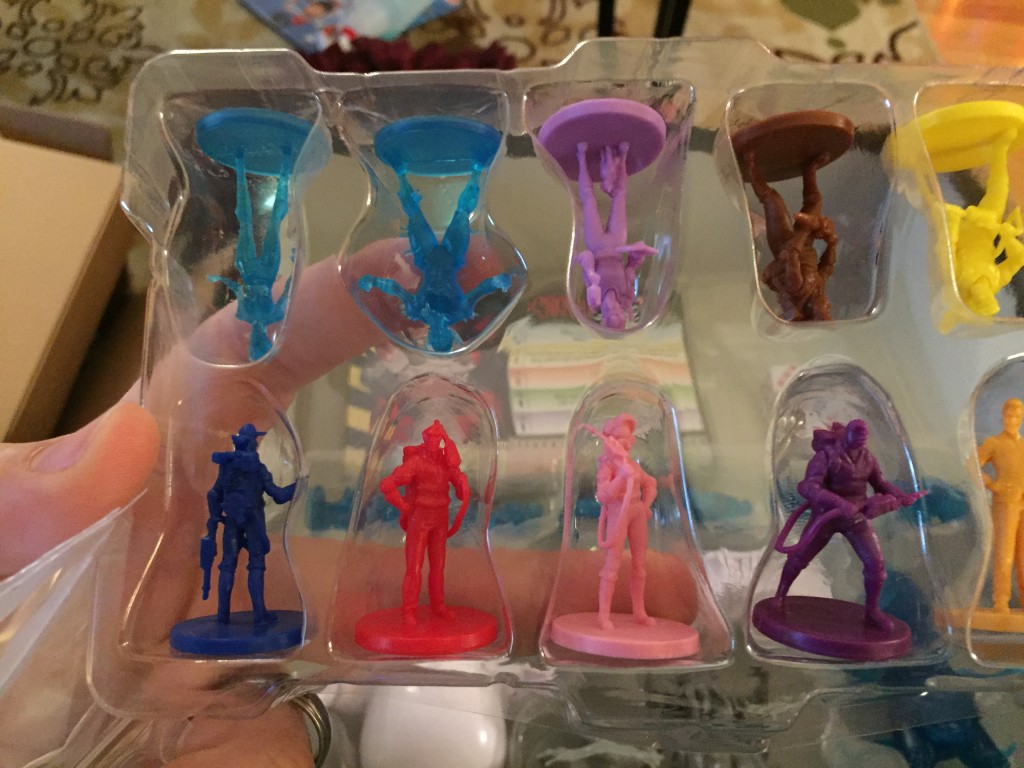 More busters!
---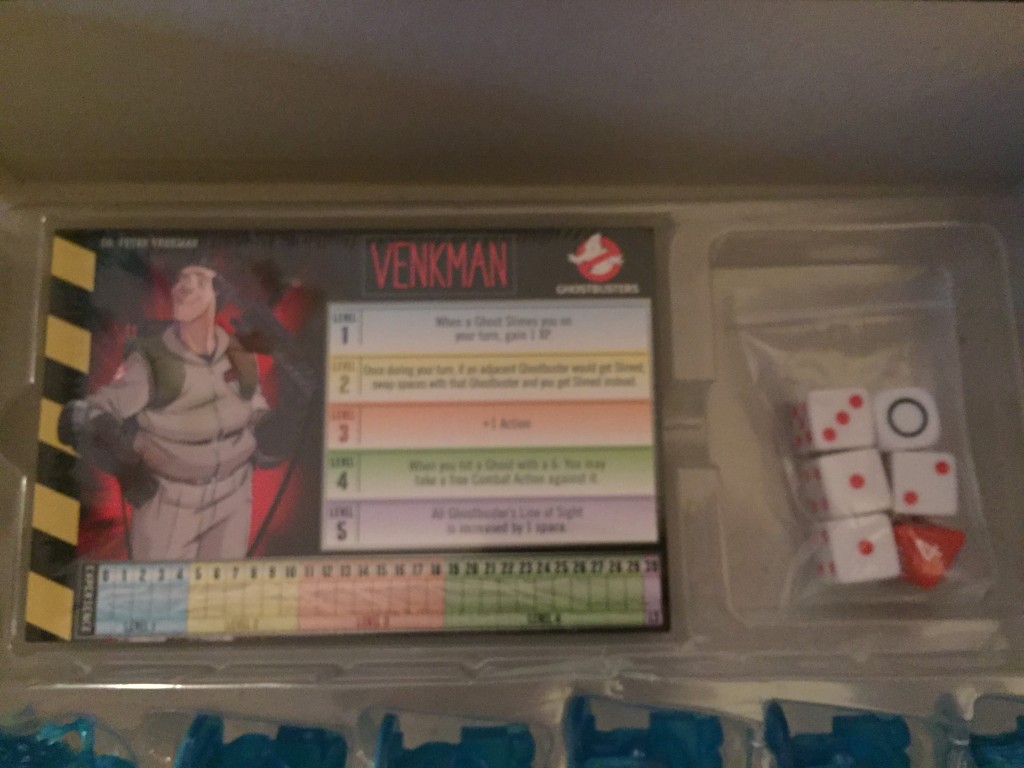 Under the busters are the player cards, scenario cards and ghost cards. And the dice.
The six face of the dice are the Ghostbusters red circle logo. They're pretty cool, especially for a dice nerd like me.
---
Let's take a closer look at some of the enemies…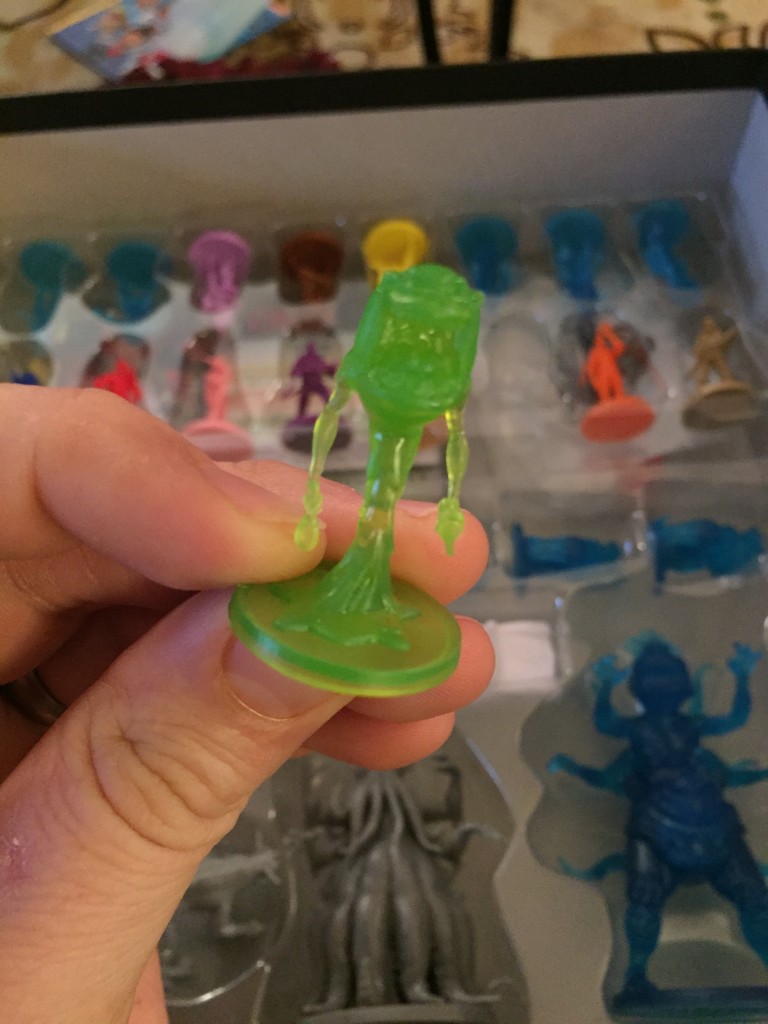 Slimer!
He looks pretty good, and the translucent green plastic is perfect.
---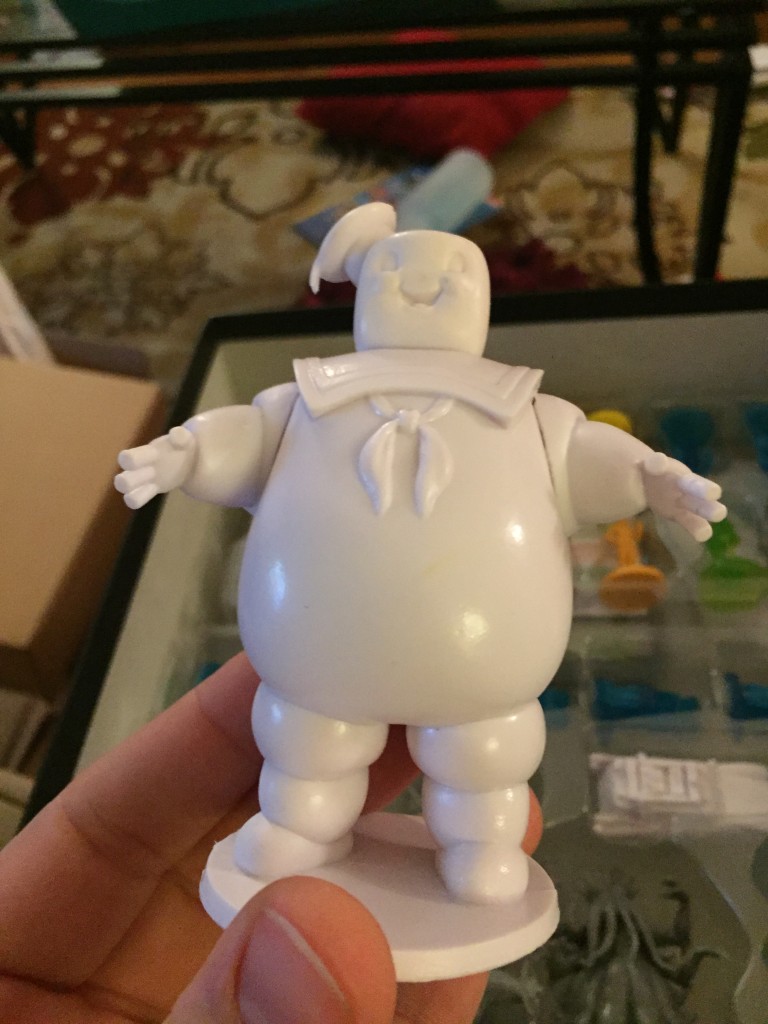 Stay Puft is definitely the best miniature of the bunch. He's huge and absolutely dwarfs the Ghostbusters minis. He looks great on the board. I can't wait to paint him.
---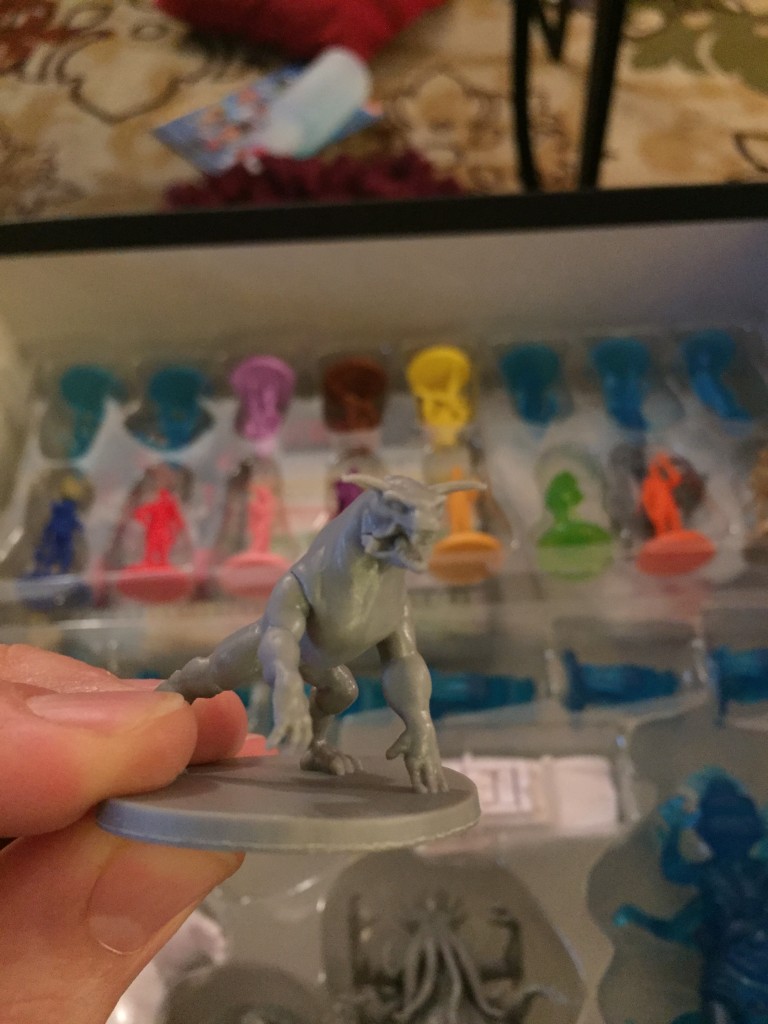 The terror dogs (Gozer and Vinz Clortho) are awesome.
They're my next favorite minis behind Stay Puft. Unfortunately, you'll have to wait until they come out in an expansion. For now, they're Kickstarter-only.
---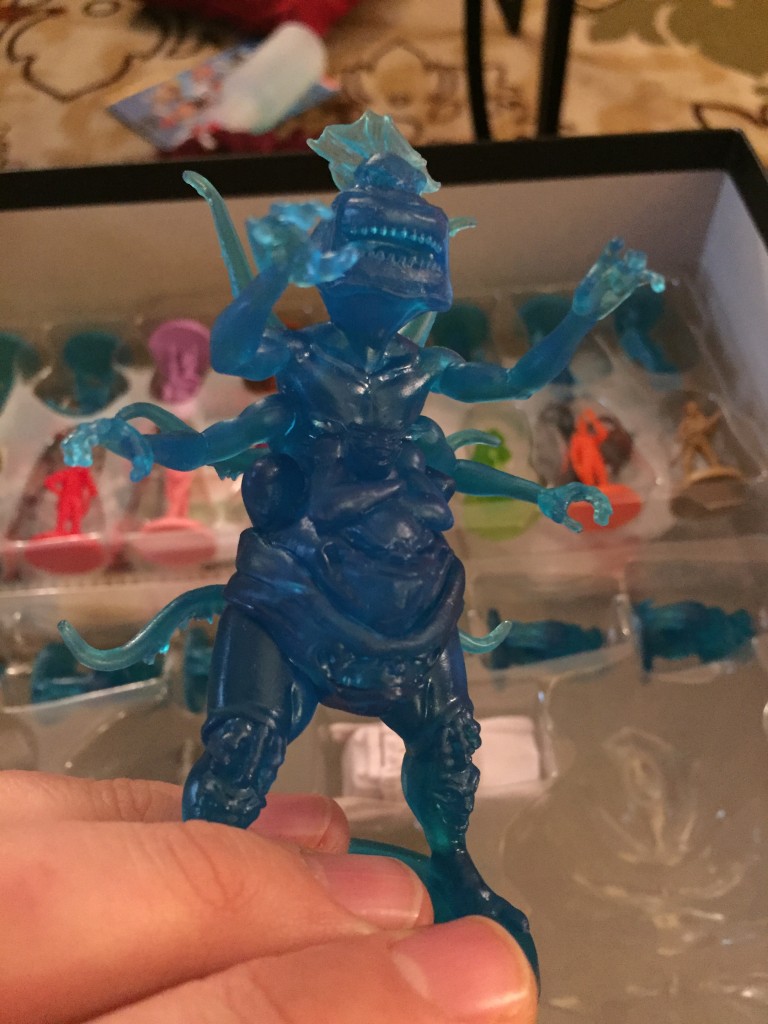 This 100mm Boogaloo Manifesto is a giant version of the same smaller minis in the game. It's a crazy looking monster.
---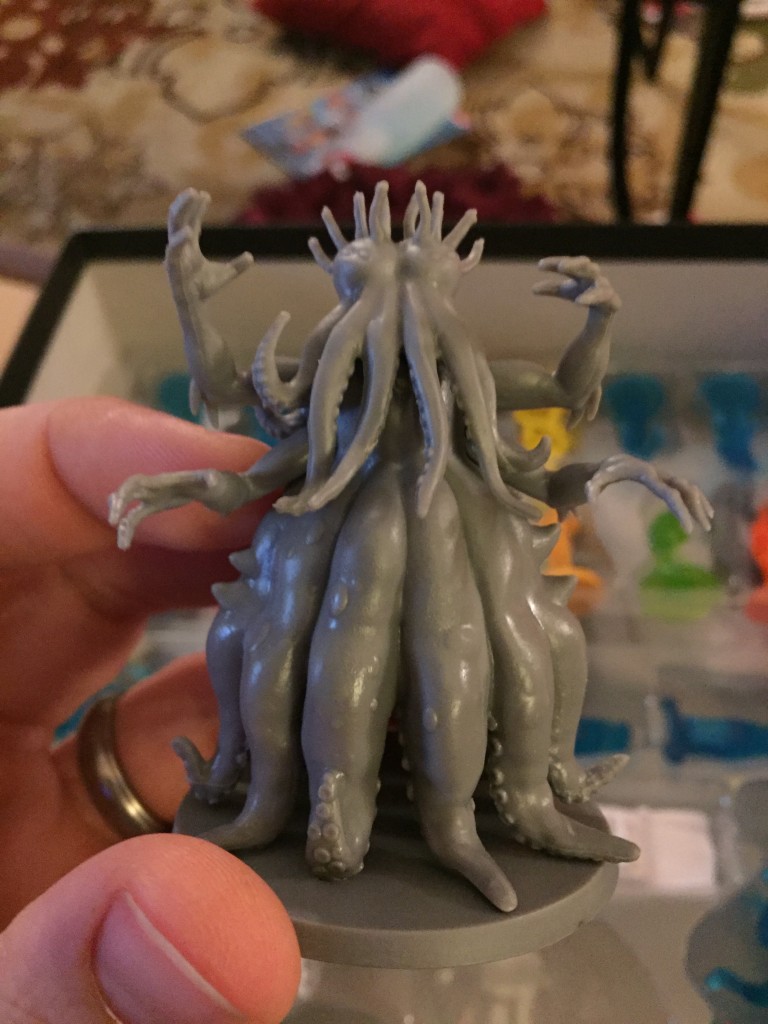 The Cathulhu mini is pretty great, too. Unfortunately, it's supposed to be 100 mm scale, but it's a bit tinier than the other two bigs. It's still a pretty cool piece though.