Kickstarter of the Week: B-Sieged: Sons of the Abyss
|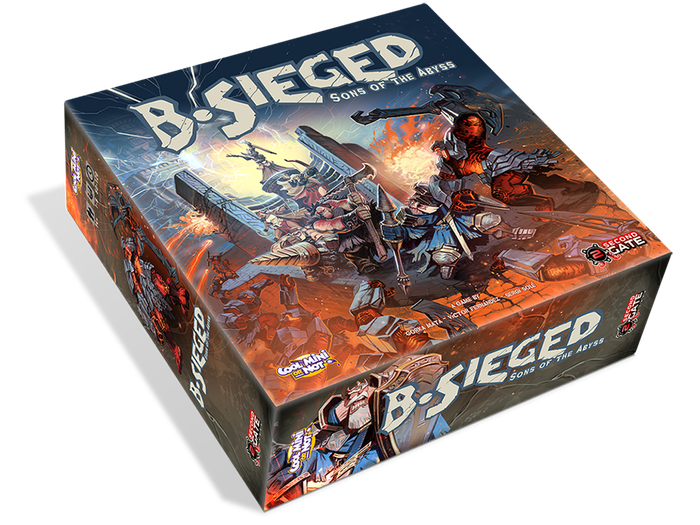 Monsters of the abyss are spewing out of a dark rift and attacking the citadel. You, a hero, are the only hope to survive.
That's "B-Sieged: Sons of the Abyss," a coming game from Cool Mini Or Not and Second Gate currently raising money on Kickstarter.
The concept of the game is pretty simple: While the citadel is being attacked, the heroes must defend the citadel. While you fight, the messenger is sent out to find a magic artifact that will defeat the hordes once and for all. Heroes can pick up spells and equipment, rebuild broken parts of the citadel or attack the advancing monsters.
It's a tower defense game with a whole lot of different variables, and it looks like a whole lot of fun.
For a pledge of $90, the game comes with a ton of minis (70 + 22 from stretch goals) and cardboard tokens (115 + 57 plastic tokens from stretch goals). Many of those pieces are Kickstarter exclusives, which is neat. There are also $82 worth of add-ons if you're interested.
So far, the game has raised more than $300,000, crushing its initial goal of $50,000. You have five days to get in on the action.
The game is also nearly complete (you can tell from the art, videos and pictures), so it's pretty easy to tell what you're getting.