10 things every gamer needs in their game room
|
Turning the basement into a man cave? Sprucing up the dining room for game night? Converting the living room into the ultimate space for an all-night Diablo II session after bagging yourself some amazing items from the d2 boost store? Trying to find ANYWHERE that will allow you to game in peace and quiet and the most comfort? Looking for various utility sheds to renovate into a gaming pad so you can escape the distractions of the main house?
You've got yourself a game room, and we bet it's already stocked with games and comfortable chairs. We are also pretty sure that you looked into getting something like centurylink internet plans, so that you can game without any lagging or connection issues. But what would make it better?
You can add some touches that could make the space more inviting, generate a cool atmosphere, or simply create the most awesome place ever to play games.
For everyone…
Shelves
Everyone needs shelving. Whether you're a video gamer with loads of cartridges and cases or an RPGer with more maps, minis, and sourcebooks than you can count, you need somewhere to put it. Of course, you could buy a whole bunch 0f bookshelves, but you could also build your own. There are of great and easy online tutorials, and we like this one.
For the video gamer…
NES controller pillow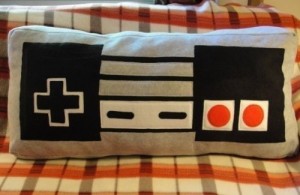 That couch you're going to sit on is going to need a pillow or two, and your favorite retro controller turned into a fluffy piece of comfort is just what you need.
Controller charge station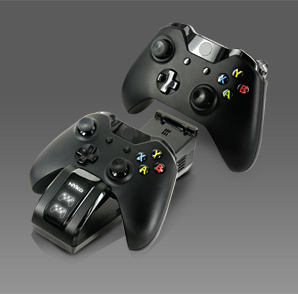 Rechargeable batteries are a must for anyone who plays frequently, but we often get annoyed with all the cables. Clean it up with a charge base, which doubles as a convenient storage space for your controllers. Every time you pick one up, they'll be fully charged and ready to go. Nyko makes them for just about every system out there.
Game art

Spruce up those walls. Most people have their video gaming space in a communal area such as a family room, but you can tip off visitors that you're more than just a guy with a comfortable chair and a nice TV. Kotaku has a great rundown of places to get good art, but we love the stuff at Fine Art America and RedBubble.
For the tabletop player…
d20 doormat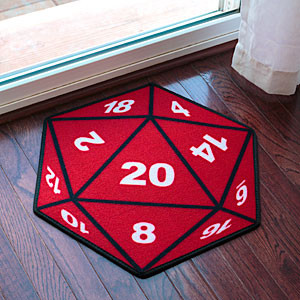 How better to greet your gaming group than with this sizable d20 mat? Or if you're really serious, you can upgrade to the full-size rug version.
Game table
Any kitchen table will work, honestly. You could do as we've done in Crit For Brains HQ and repaint or cover an existing table into something more dice-friendly. If you have some serious scratch, you could upgrade to a table from Geek Chic or Board Game Tables.
Wall torches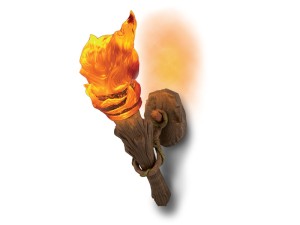 If you're playing D&D, LoL, Pathfinder, Dungeon World or any medieval fantasy game, you gotta check out these wall torches from Uncle Milton. It's part of the National Geographic Outdoor Explorer toys, but we think they'd give a great vibe to your dungeon-themed game room when players and DMs can pull them from the wall for special storytelling moments. Looking for even more ways to take your gameplay experience to the next level? If League of Legends is your game of choice, you can purchase LoL PBE Accounts that come with a range of benefits. Head to unrankedsmurfs.com to learn more.
For the board gamer…
Token/card organizer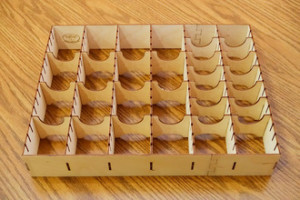 If you're a regular tabletop board gamer, you have more tokens and cards and little bits than you know what to do with. Organizing them can be maddening. We've used plastic bead organizer boxes found at craft shops, but we also dig The Broken Token. They create custom-sized inserts that fit in the board game boxes you already have (say, one perfectly sized to fit the cards from Smash Up). They also make boxes, carry cases and other storage options that we totally love.
New tokens
The regular little meeples (those wooden people-shaped tokens) that come with your games are fine. But if you really want to dive into the game, you can get custom-made pieces from meeplesource.com. We did the game-specific meeples, character meeples or even custom pieces for your Kickstarter or other project.
Custom dice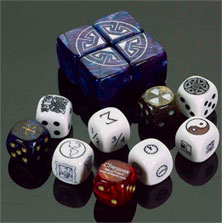 To anyone with a dice obsession, it's always fun buying new sets and comparing your pieces to everyone else. But few have truly unique dice. Chessex offers custom-made dice with your design etched on one or all of the faces. They only offer it with a d6 right now, but it is really pretty cool. (We made them for our FLGS with their logo on one face and everyone loved them.)