Kickstarter of the Week: Awful Fantasy Adventures
|
dove comprare vardenafil generico 20 mg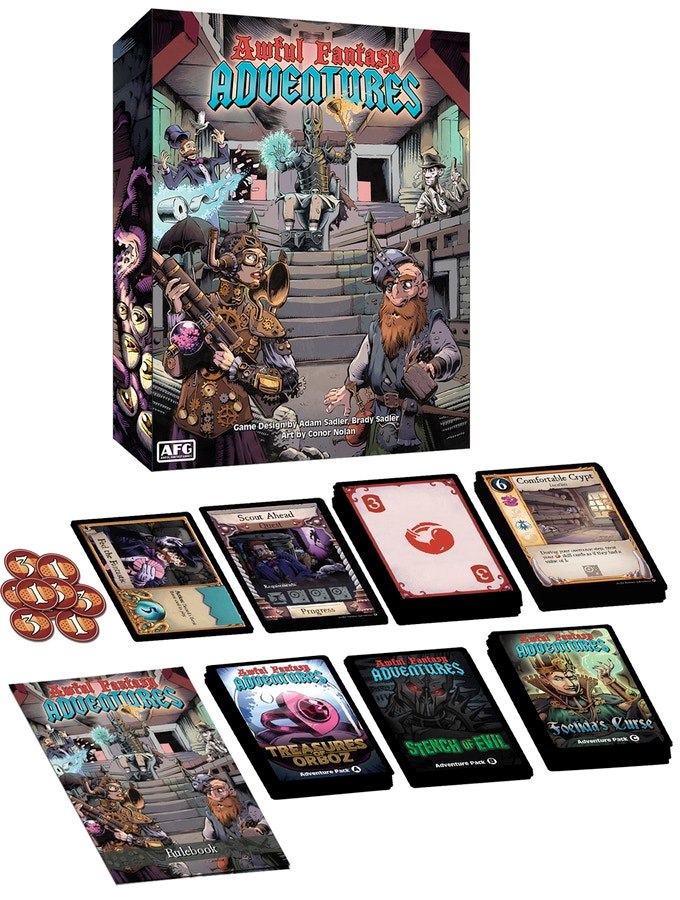 This week's Kickstarter of the Week is Awful Fantasy Adventures, a cooperative adventure card game for one to four players.
see url The game is a lighthearted and absurd card game with a fantasy theme and plenty of references to major fantasy franchises.
source url Each player gets a hero and picks a random quest. Each player also gets skill cards they can use to thwart threats and accomplish the goals on their quest cards.
click The game is self-expanding, meaning that inside the box are adventure packs that act as their own expansions, which add extra cards, new themes and new rules. So after you master the initial gameplay, you can bust into the adventure packs and learn new ways to play.
http://cinziamazzamakeup.com/?x=acquistare-levitra-senza-ricetta-Piemonte It looks fast and fun and pretty silly. That's our kind of game.
source Last year, the same team had a successful Kickstarter for Awful Fantasy.
follow url As of this writing, the game is more than 50 percent funded with more than $13,000 pledged and a goal of $25,000. There are 25 days left to go in the campaign.
http://www.mrffc.org/wiki/ed/viagra/ Pledge to support Awful Fantasy Adventures here.
follow link Watch a gameplay video from the creators below.
http://maientertainmentlaw.com/?search=mail-order-viagra