D&D's Xanathar's Guide to Everything will have 25+ new classes, tons of rules updates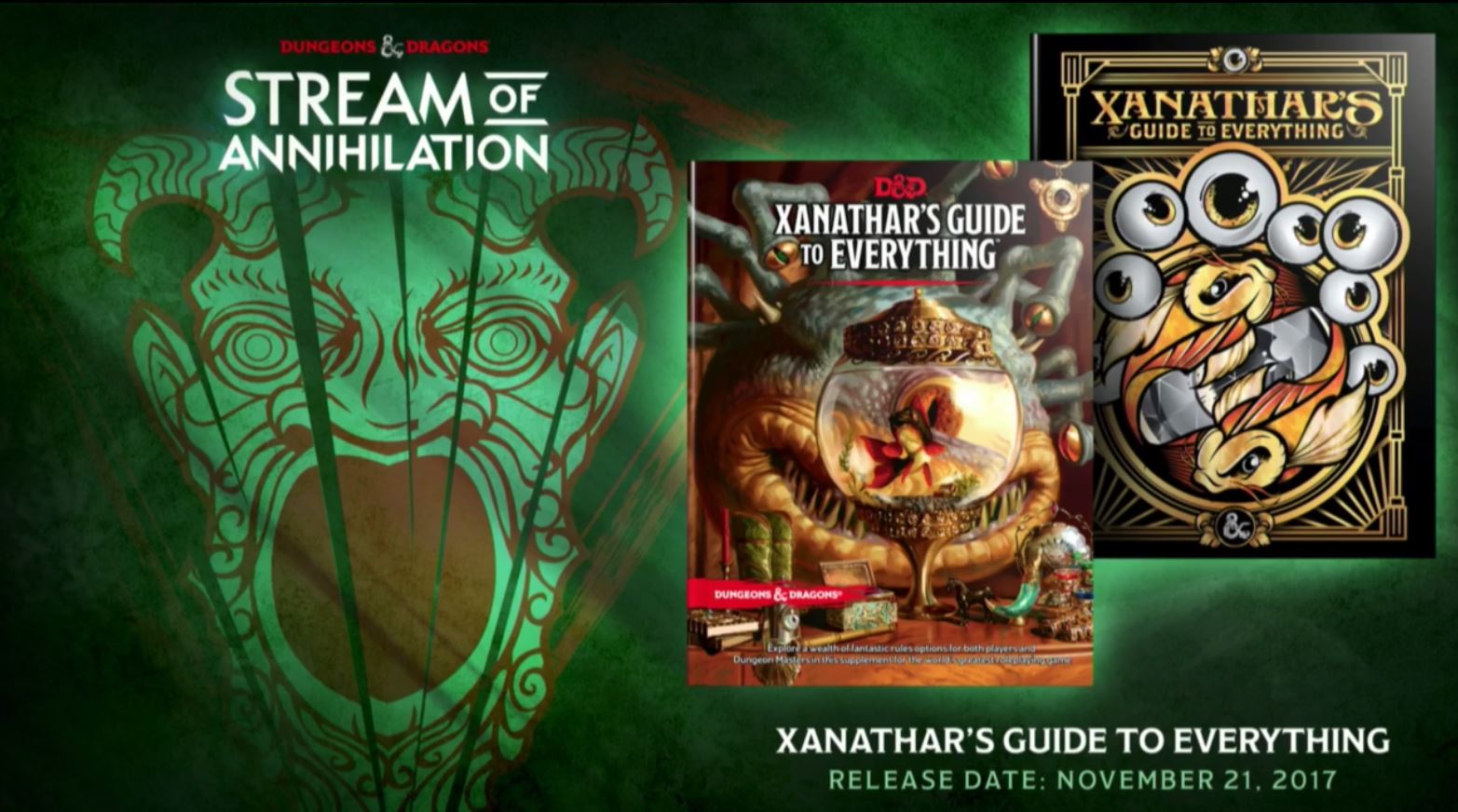 You dig Unearthed Arcana?
Well, D&D is making some of its playtest rules official.
It's been a few years since Dungeons & Dragons launched its 5th edition, and its designers have made some rules tweaks, additions and updates through the Unearthed Arcana articles on its website.
But a new rulebook, Xanathar's Guide to Everything, will offer a host of official options include more than 25 subclass options, new spells, new magic item rules, new downtime rules, new traps and a bunch more.
Every class will have new options in the book.
You can purchase the new book on Nov. 21, and like Volo's Guide to Monsters, it will be available with two different covers.
The book was announced during the Stream of Annihilation, where the latest adventure, Tomb of Annihilation, was announced yesterday.
A new board game, Betrayal at Baldur's Gate, was also announced. It's based on the popular Betrayal at House on the Hill.
There's also a new fold-out, wet/dry erase gridded map coming in October.
We're excited to get our hands on the new stuff, especially with all the content for both players and DMs.
What do you think of the new books announced?