CRIT Dice
00014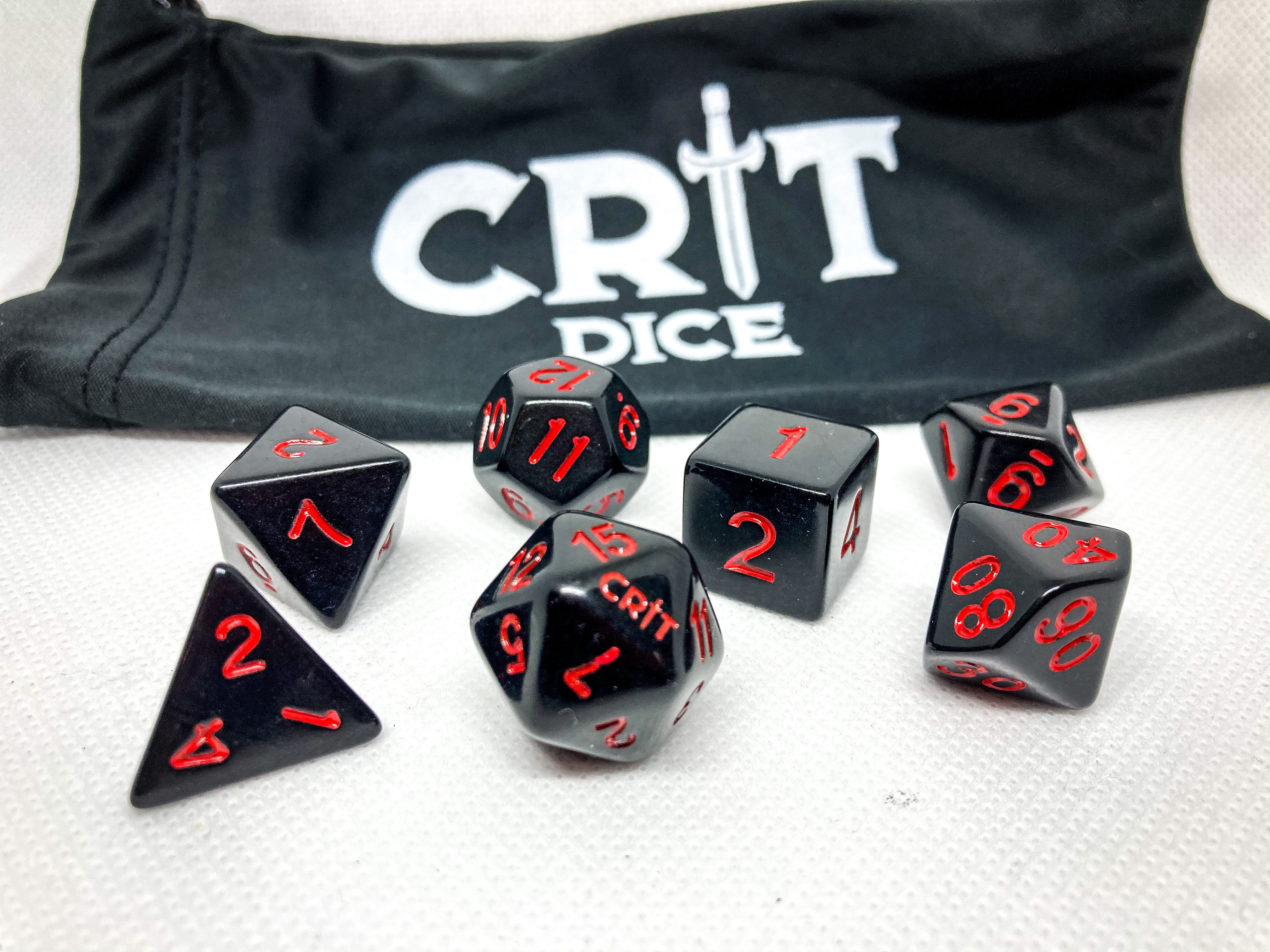 Rolling a 20 is fun.
Rolling a CRIT is even better.
Up the excitement on your rolls with CRIT Dice!
Make sure you add a CRIT Dice bag to your cart to hold your dice!
These CRIT Dice are 20-sided and intended for use with Dungeons & Dragons, Pathfinder and other tabletop RPGs. We replaced the 20 face with "CRIT" in big, bold letters.
Purchase options:
2 d20 - Roll with advantage!
5d20 - Add a CRIT to every set in your bag.
7-piece set - Full RPG dice set including d20, d12, 2d10, d8, d6, d4)