Character Journal
00001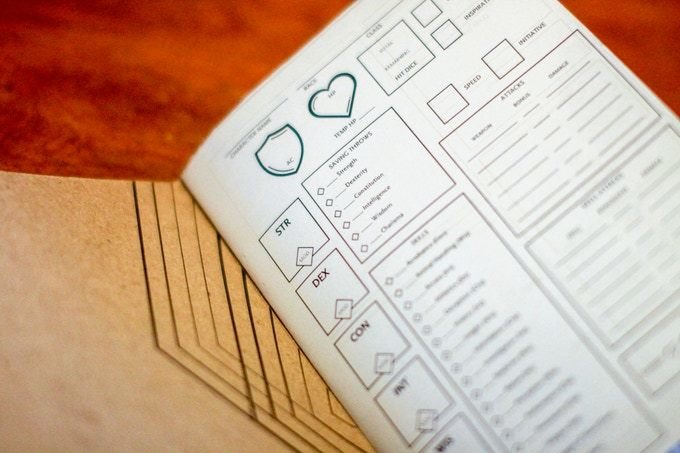 It's time to upgrade your character sheet!
The mighty deeds of your favorite character deserve to be chronicled and kept. This character notebook designed for D&D 5e contains everything you need for game night, and it looks pretty awesome, too.

Document your character's adventures in this pocket-sized journal, which contains a character sheet, spellbook, NPC sheet and inventory list as well as pages for sketches, maps and Dungeons & Dragons campaign notes.
Manufactured in the United States. Designed by Crit For Brains.