Character Journal (Pathfinder) - Pre-Order
00002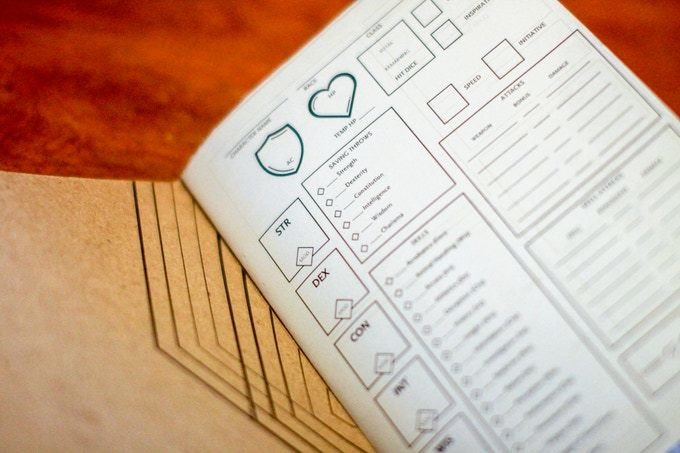 It's time to upgrade your character sheet!
The mighty deeds of your favorite character deserve to be chronicled and kept. This character notebook contains everything you need for game night, and it looks pretty awesome, too.

Document your character's adventures in this pocket-sized journal, which contains a character sheet, spellbook, NPC sheet and inventory list as well as pages for sketches, maps and campaign notes.

THIS IS A PRE-ORDER.
We just finished a successful Kickstarter campaign, and the product will not be available until after the Kickstarter is fulfilled in August.